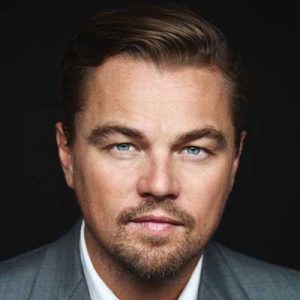 Leonardo DiCaprio
Academy Award®-winning actor, producer, and activist
Notable works: Blood Diamond, Before the Flood, The Revenant
I believe in the power of film to inspire people everywhere to be part of a global solution to climate change.
Before the Flood
Before the Flood presents the dramatic changes occurring around the world due to climate change, as well as the actions individuals and society can take to prevent the disruption of life on our planet.
"Before the Flood: About." Before the Flood.
I always wanted Before the Flood to be solutions-oriented. When Fisher and I set out on our visual storytelling journey, we didn't just want to show the effects of climate change on our polar ice caps and low-lying regions, or shine a light on the destructive forces of mining and logging in the rainforests; we also wanted to highlight what individuals, communities, and grassroots movements are doing to protect their lands and way of life for future generations.
The idea was to promote widespread individual action. We wanted to show that when we understand we share a common planet, and when we set aside our differences to work together, there is hope. That's part of the reason why working on Before the Flood was an extremely positive experience for Fisher and me.
I think it's important for documentary filmmakers, especially those just starting out, to keep an open mind so that you are capturing as broad a perspective as possible when it comes to the solutions available to your audience. This is especially true for driving positive social action. You want to make sure that your audience walks away with a clear understanding of the steps they can take in their own lives to be part of the change you are seeking to create.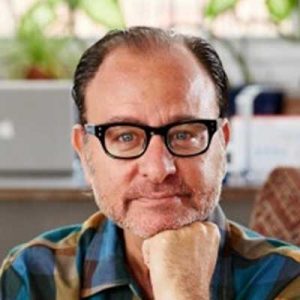 Fisher Stevens
Actor, director, and Academy Award® winning producer
Notable works: Before the Flood, The Cove
A lot of people say that when you're making social impact entertainment, you have to start with the issue you're trying to change.
Save Japan Dolphins campaign
Around 1,600 dolphins were killed in Taiji every year when the Save Japan Dolphins campaign started in 2004. 595 were reportedly killed in the 2016–2017 season.
Recently, Japan zoos and aquariums voted, overwhelmingly, to stop buying live dolphins from Taiji.
This is only part of the equation. I believe that first and foremost, in order for your film to have the most impact, it must be a film that people will want to watch. This means making the best film possible and not necessarily beating the audience over the head with the points you are  trying to make. Let the characters reveal the change you're trying to drive through their personal discoveries. Let the story unfold and dictate how you will strategize your impact.
One example of this is The Cove, which was actually my first social impact documentary. I've always been a big scuba diver, and in 2004 I went on a dive with Netscape founder Jim Clark. We visited a spot he'd been to over 10 years ago and it had completely changed: all of the coral had died or been bleached and all of the fish were gone. I'd barely heard of global warming or climate change, and I didn't understand the impacts that CO2 had on the planet until Jim explained that it was a huge issue facing Earth that no one was talking about. A few years later, Jim asked me to help produce a film he was financing. It was supposed to be about coral bleaching, but halfway through filming we encountered the tragic stories of dolphin hunting in Japan and made the very risky decision to shift the focus of the film completely. That movie eventually became The Cove, which won numerous awards including Best Documentary Feature at the 2010 Academy Awards®.
Even when you've found your story, making films on complex issues that resonate with people is often a real challenge. There's a line at the beginning of Before the Flood that says, "Try to have a conversation with anyone about climate change and people just tune out." It's so true, and that's why we acknowledged it up front. Leonardo DiCaprio and I decided there were certain issues we wanted to tackle, and that we'd try to do this in a palatable way for kids who didn't necessarily know a lot about climate change — because it's our hope that their generation will be able to solve it.
Let the characters reveal the change you're trying to drive.
The Cove
The Cove tells the true story of how an elite team of activists, filmmakers and freedivers embarked on a covert mission to enter a hidden cove in Japan, to expose a shocking instance of animal abuse and serious threat to human health.
"The Cove: Synopsis." The Cove.
The Cove box office
"The Cove." Box Office Mojo, IMDb.com, Inc.
Having Leo as our main character meant that he became our tour guide for the issue, and he  was able to take the audience through the narrative as it unfolded, allowing the audience to learn in tandem with him. That made everything far more compelling. It also made it feel less like the film was preaching — and with films like this you can't preach or you'll lose people. As a result, we were very careful and if we ever thought that the material was veering in that direction, we'd cut it.
I also believe that you have to make films like this personal. I tried to draw that aspect out of Leo in Before the Flood because that's what really makes these films resonate. A good example of this is An Inconvenient Truth because Al Gore was going through a period of turmoil and change in his life and was so open about that in the film. It revealed so much about who he is as a person and the audience was able to connect with him and the film because of it.
Before the Flood distribution
Coinciding with its global television premiere in 171 countries and 45 languages, the film was released commercial-free on multiple digital and streaming platforms.
Once you have the film the way you want it, the next step in creating social impact entertainment is to get it in front of the right audience. With Before the Flood, we were in a desperate state because the 2016 election was rapidly approaching. This became a core part of our deal with National Geographic: we said we would basically give them the movie for nothing if they got it in front of as many people as possible before the vote. That was really important to us — the movie had to hit a lot of eyeballs at the right moment in time.
In our minds, there is no more important story to tell, no more important issue facing our planet than that of climate change.
To accomplish this, Courteney Monroe at National Geographic had the idea to give it away free for the first 10 days, hosting the film on YouTube, iTunes, Facebook, and many other platforms and VOD services. The board agreed with her plan and the success of the release far exceeded our expectations. Before the Flood was available in 45 languages across 171 countries, eventually reaching an audience of more than 60 million people worldwide. It's gone on to surpass 1 billion minutes of viewing time across multiple platforms, making it one of the most-watched documentaries in history and the most-watched Nat Geo film ever. The film was also used to launch Nat Geo's "Earth Week" and to connect viewers to our social impact campaign. The campaign prompted viewers to take action through the use of tools like Snapchat geofilters for film screenings, hashtags and tracked Facebook mentions. For every use of the social assets, National Geographic and 21st Century Fox donated one dollar to Pristine Seas and the Wildlife Conservation Society, up to a total of $50,000 for each organization.
Carbon emissions
In 2017, global emissions grew 1.6%. The rise in 2018 is projected to be 2.7%, driven by growth of emissions in China and India, along with the US and other nations. The expected increase would bring fossil fuel and industrial emissions to a record yearly high.
While making Before the Flood, we realized we had to do something about our carbon footprint. We joined up with Daniel Nadler who designed the CarboTax app, which helps you contribute to reforestation campaigns to offset your carbon footprint through a voluntary carbon tax. That had a really positive effect — it gave us a practical step we could take and was also an action we could communicate to viewers. In the end, this raised over $1 million to help reforest places that were featured in the movie.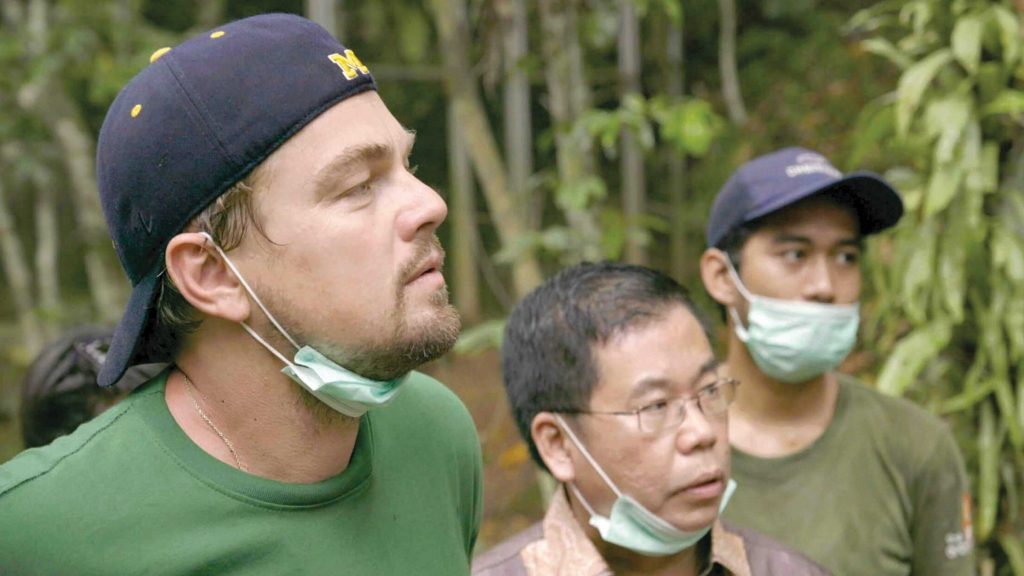 The impact work does not stop once you've released the film — in fact, you could say that's when it really begins. Never in our wildest dreams could we have imagined that the Trump administration would have rolled back all of the progress made by President Obama. All of our deepest fears have come true. So this movie is now more important than ever. You always need someone to pick up the cause and be dedicated to its impact, and the social impact campaigns you've started, long after you're gone. I've found it helpful to have partners involved at every stage possible so I can get back to making the best films I can. Because for me, that's where impact has to start: with a great movie.
Ultimately, there are a million causes and a million movies — so nothing's easy. But this is a great time to be making documentaries. There's so much to fight for and so much to fight against. You're going to see a lot of amazing creativity come out of this time from documentary filmmakers.