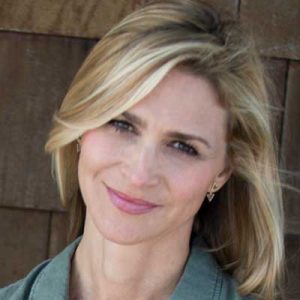 Amy Eldon Turteltaub
Creative activist producer, author and co-founder of Creative Visions Foundation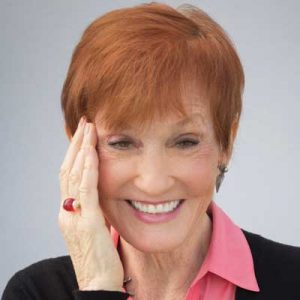 Kathy Eldon
Journalist, author, producer / founder, Creative Visions Foundation
Since we launched our nonprofit organization, Creative Visions, we have supported more than 360 projects and productions in 35 countries, impacting more than 100 million people.
Creative Activist Program Grants
The Creative Activist Program (CAP) has incubated over 360 projects and productions, from documentaries and feature films distributed on major networks, to photography exhibitions and theater projects that fuel a national conversation about pressing issues.
CAP projects have created significant impact and policy change in the areas of human rights, women and girls' empowerment, the environment, and youth and education.
Dying to Tell the Story
Dan Eldon traveled to Somalia in 1992 and took powerful photographs of the famine and war in the country. In 1993, he was asked to document the aftermath of a US raid that was responsible for the deaths of 70 people. Eldon and four other journalists went to the site, where they were attacked by an outraged mob. Four journalists including Eldon were killed. Only one wounded reporter escaped.
Dan Eldon's sister Amy traveled to Somalia and interviewed other risk-taking journalists and photographers such as Martin Bell and Christiane Amanpour. Dying to Tell the Story is the resulting film – a portrait of an extraordinary man, and insight into why journalists' coverage of international conflicts is so crucial and why they risk their lives to do it.
We focus on supporting "creative activists" who use media and the arts to tell stories that will raise awareness of critical issues and ignite positive change. The foundation for our organization was set in 1990 when we founded Creative Visions Productions in London. From the outset our goal was to make films about issues we felt were important. We wanted our movies to spark a desire in audiences to get involved.
In 1993 Dan Eldon, our 22-year-old son and brother, was killed while working as a Reuters photojournalist in Somalia. Determined to raise awareness of the challenges faced by frontline journalists, we moved to Los Angeles to make a film on the subject. Together, as a mother-daughter team, we pitched an idea we had developed about Dan and his friends to TBS. In 1997 our documentary, Dying to Tell the Story, premiered at the United Nations. Accompanied by an innovative website and a high school curriculum, the film was distributed to 90 countries and triggered major public awareness of the true cost of this type of work, and of the huge risks facing freelance journalists in the field.
Dying to Tell the Story award nominations
"Dying to Tell the Story (1998): Awards." IMDb, 2019,
After producing four more films complete with websites, curricula, and social impact campaigns for major networks, we decided to use our nonprofit to aid other aspiring filmmakers. We wanted to help develop and distribute their films and manage impact campaigns that would ignite change around them. Today, Creative Visions is globally recognized for its accelerator and incubator programs that offer fiscal sponsorship, mentoring, funding assistance, and development and production resources.
Over the past few years we have prioritized supporting social impact stories focused on refugees and immigration, women and girls' empowerment, and the environment. This year we are launching a Media Impact Fund that will offer funding to emerging, high-potential filmmakers, and provide emergency funding to enable storytellers to produce critical and timely stories.
Although it's notoriously difficult to measure the impact of social impact entertainment, over the past two decades we have seen a major shift in public awareness around pressing social, environmental, and humanitarian causes. We believe this is due to a surge in the number of social impact films that have raised awareness around important causes, triggered a desire in people to get involved, and influenced policy and public opinion. Creative Visions incubated many of these high-impact SIE film projects.
Know it won't be easy, but at least you'll never be bored!
Living on One Dollar
Living on One Dollar is a film and tool to help empower the extreme poor to take the first steps out of poverty. The film follows the story of four young friends who set out to live on just one dollar a day for eight weeks in rural Guatemala. They battle hunger, parasites and the realization that there are no easy answers. Yet, the generosity and strength of Rosa, a 20-year-old woman, and Chino, a 12-year- old boy gives them resilient hope that there are effective ways to make a difference.
"Living on One Dollar – The Film." Living on One Dollar,
Landfill Harmonic
Landfill Harmonic follows the Recycled Orchestra of Cateura, a Paraguayan musical group that plays instruments made entirely out of garbage. When their story goes viral, the orchestra is catapulted into the global spotlight. However, when a natural disaster strikes their country, music director Favio must find a way to keep the orchestra intact and provide a source of hope for their town.
One such project, Living on One Dollar, followed four friends as they experienced what it was like to live on $1 a day for two months in rural Guatemala. While there, the group released a series of short YouTube videos that went on to receive over 700,000 views collectively. The positive response to those videos inspired the friends to make an award-winning feature film to raise awareness about extreme poverty and to engage youth around the same issue. The team also partnered with Whole Planet Foundation and Mayan Families in a social impact campaign to help support two great causes: providing microfinance loans to those in need, and providing educational opportunities to the residents of Peña Blanca, the film's location. Ultimately, supporters of the campaign funded 1,600 microfinance loans totaling $338,009, while a further $350,000 was raised to help support educational initiatives including the Peña Blanca Community Development Fund and the Rosa Scholarship Fund.
We also incubated Landfill Harmonic, a film about a group of Paraguayan students from the Cateura landfill who played instruments made from trash. The film has stimulated other landfill communities to create more sustainable and environmental practices. Many children from the Cateura landfill have learned to play music, and the Recycled Orchestra of Cateura has performed to audiences around the world, increasing awareness of the challenges faced by its members.
Social impact filmmakers face a myriad of challenges as they endeavor to give voice to stories that deserve to be heard — stories that identify problems that need to be solved. Over the past few years, we have seen an increase in the number of festivals that showcase cause-oriented films — festivals like True/False, Human Rights Watch Film Festival, and the big staples like Sundance. Filmmakers can also now apply to a growing number of funding circles for support — like those offered by Doc Society or Impact Partners — and seek alternative forms of online distribution, making it easier than ever before to get the stories to audiences.
Creative Visions
Creative Visions is an organization made up of "creative activists" whose mission it is to spark awareness of critical issues and ignite change through impact, media, art and technology.
To those who wish to venture into the world of social impact entertainment, we advise that before you start, figure out the impact you want to create. Clarity counts. Check out organizations that could benefit from your film and explore all the possible outlets that may be interested in what you produce. Then, reach out to others who have traveled the same road and learn from their mistakes. Know it won't be easy, but at least you'll never be bored!
As you venture forth, we suggest that you tape these words by Winston Churchill onto your refrigerator and read them every day: "Never give in, never give in, never, never, never." Your stories matter. Your audience awaits.