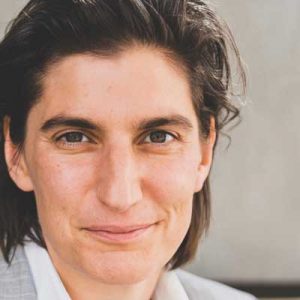 Jess Search
CEO of Doc Society and a Board member of Kickstarter
Doc Society is a nonprofit organization that enables the creation of great documentary films.
We award grants, host convenings and celebrate achievements in the space, providing filmmakers with the support to reach new audiences and make a greater impact with their work. From day one in 2005 we have worked to empower artists to make the best version of their films possible, in order to unleash the power and potential of documentary.
One of the ways we try to do this is by consolidating expertise and knowledge and sharing it with the entire field. One of our most groundbreaking resources is The Impact Field Guide & Toolkit, a detailed online publication that amalgamates the wisdom and experience of countless amazing filmmakers, all in one place. It is the largest and most significant publication of its kind.
Our support for filmmakers is hands-on and reactive to their needs.
The Impact Field Guide five-part methodology
"The Impact Field Guide & Toolkit: About." The Impact Field Guide & Toolkit, Doc Society, 2017.
The Impact Field Guide takes readers through a five-part methodology designed to help artists who want to make real change with their film. It begins with the messages that arise from the film's narrative, and provides a strategic framework to enable planning and delivery of impact and engagement work with the film, ending with an evaluation of the film's impact. Each stage of this process is conveyed in an easy-to-read, accessible format and is available in English, Spanish, Portuguese, and Arabic. To date, it has had over 50,000 unique users. There are also over 20 in-depth case studies accompanying The Impact Field Guide, as well as downloadable materials such as a budget template and a tool called "My Impact Plan," where you can save  the output of the exercises we provide. When we were creating The Impact Field Guide we concentrated on looking at the bigger picture, the trends within the field and best practices. We know this information is incredibly valuable to filmmakers, but they are often too busy focusing on their own work to collect it and share it themselves.
Doc Society exists to do collective work on behalf of busy film teams. Filmmakers can accurately report the problems they encounter during the course of their projects, but they're not always in a place to analyze it and propose solutions. That's where an organization like ours can play a vital role, analyzing the landscape and clearing a path to help everyone move forward. When we discover that numerous filmmakers are having similar issues, we try to create systems or tools that give them what they need to overcome these obstacles. This systemic work is, by its nature, iterative. Doc Society doesn't do much long-term planning as our support for filmmakers is hands-on and reactive to their needs.
As an art form, documentary film has a near unrivaled capacity to inspire, educate and change people's understanding of their lives and societies. This is part of the reason why we created Doc Academy — a free, online platform providing schools with access to award-winning documentaries. These films are bolstered by curriculum-linked lesson plans and activities to help teachers communicate real and pressing issues to their students.
You need to understand your film's impact so you can learn how to deepen and replicate it.
Awards for Doc Society-funded films
Citizenfour: Winner, Best Documentary (Feature) at the 2015 Academy Awards®
Dirty Wars: Winner, Cinema for Peace Award for Most Valuable Documentary of the Year at the 2014 Cinema for Peace Awards
The Square: Winner, Best Feature Award from the International Documentary Association in 2013
Virunga: Winner, Peabody Awards 2014
Doc Academy is now used in over 25% of secondary schools in Britain, and we're piloting the program in the US and Kenya. Our approach is to engage hard-to-reach pupils with real-life content and provide teachers with materials on hard-to-discuss topics that kids are anxious about, all without adding to the teachers' workloads. We've found that it's particularly effective in reaching marginalized students. The films are often about difficult subjects, and these kids make real, meaningful connections with the work because it reflects their own outsider experiences.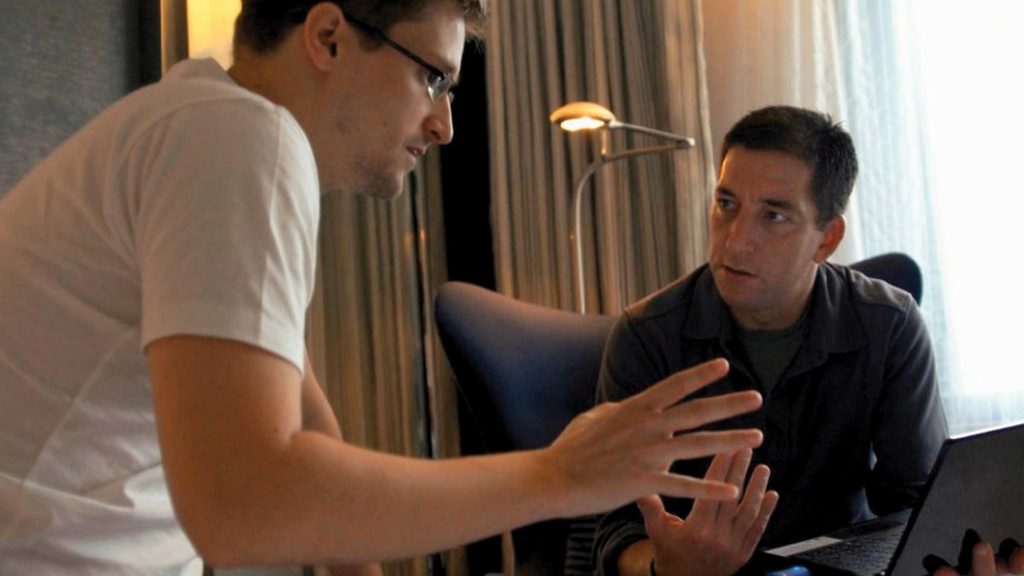 These initiatives aside, the process of making a documentary remains a difficult one. There's certainly no right or wrong way to go about it, and no good film is ever made without a huge amount of self-doubt. But for teams that also want to create social impact, having a plan, a committed team and an impact producer embedded in the whole process as early as possible can definitely help. It's important to have clarity on what you're trying to do, but that's different than having a single, set goal; you still need to be flexible. Just as Doc Society is iterative in its methodology, the filmmakers who achieve the most are open and able to adapt quickly too — especially when their films are released into the world and people, communities, and institutions start reacting to them.
The Impact Field Guide & Toolkit "challenge for filmmakers"
Doc Society. The Impact Field Guide & Toolkit. Doc Society, 2017, p. 36.
We think evaluation of that reaction is incredibly important. You need to understand your film's impact so you can learn how to deepen and replicate it. If you can't tell the story of your film's effect, you'll struggle to learn from it, you'll struggle to build upon it, and you'll struggle to attract the resources and partners that you need for your future projects and for others that come after you. This is why evaluation is a responsibility, not just a nice thing to have.
Doc Academy
Doc Academy is the school program of Doc Society, providing free resources for UK secondary school teachers. The online platform offers award-winning documentary films for use in classrooms, and is used in a quarter of all UK secondary schools.
The films provided are bolstered by curriculum-linked lesson plans and activity toolkits to help teach real issues.
"Doc Academy." Doc Society.
It's exciting and a privilege to be contributing to a field that's developing so rapidly. Documentary is a broad church — events, podcasts and even live performances can all be part of this space. It's a flexible medium, and we're only just beginning to see how creative it can be.
Documentary has the power to get inside a person and do something amazing. We all know films that have really changed us, changed who we are and who we want to be. That's the magic of it. Doc Society works to harness that magic.