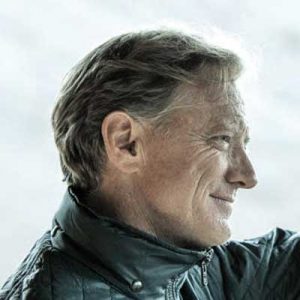 James Redford
Serial storyteller, social change filmmaker, Co-Founder of KPJR Films and Chair of The Redford Center
Notable works: Paper Tigers, The Kindness of Strangers
My interest in social impact filmmaking had a uniquely personal start.
The Kindness of Strangers
In 1993, after undergoing two liver transplants in six months at the University of Nebraska Medical Center, James Redford wanted to give back to the transplant community. Together with his best friend from childhood, Maro Chermayeff, he set off to create a touching film that follows people on the transplant waiting list and their families, along with the families of the deceased, whose organs are donated. In showing the human side of this medical miracle, Redford raises awareness about this serious issue.
After surviving two liver transplants in the early 90s, I re-emerged with a stark awareness that there were many myths and misconceptions surrounding organ donation that were impeding broader acceptance of life-saving procedures. As a result, I founded the James Redford Institute for Transplant Awareness to educate, engage, and inspire a wider acceptance of organ donation. It was this mission that inspired me to make The Kindness of Strangers, my first HBO documentary, and led to the start of my work on social impact campaigns.
The Kindness of Strangers was made on a budget of just $600,000. We told the story without narration, just following the experiences of people on either side of the process — donors, recipients and their families. Looking back, the project was at the leading edge of a shift in public acceptance of organ donation. The most rewarding aspect of our impact campaign was the family that saw the film shortly before a tragic accident left their son with a fatal brain injury. After seeing The Kindness of Strangers, they donated his organs and, as a result, saved seven lives.
That experience encapsulates the mission I've adopted: I want to transform information into inspiration, using my love of film to drive positive change. I spent 20 years writing screenplays for feature films and, thanks to that experience, I also know that to make this change you need to find relatable and inspiring subjects.
This is the strategy we embrace at The Redford Center, a nonprofit co-founded by my father and I in 2005 that supports impact-driven documentaries. We are focused on solutions-based storytelling in the environmental space. The last decade has seen the proliferation of important and powerful documentaries that bring attention to environmental challenges — particularly the challenges of climate change. However, the plethora of doomsday narratives has had an unintended effect: denial and disengagement.
For us, documentary films are a core component of a much larger vision to produce effective social impact campaigns.
Frankly, if the overarching message is one of hopelessness and despair, denial seems a reasonable response. So, while the films we make and support deal with environmental problems, we try to offer solutions as well. For example, in Happening: A Clean Energy Revolution, I take a very personal journey into the clean energy space to see how it's creating jobs, turning profits and affecting communities across the US.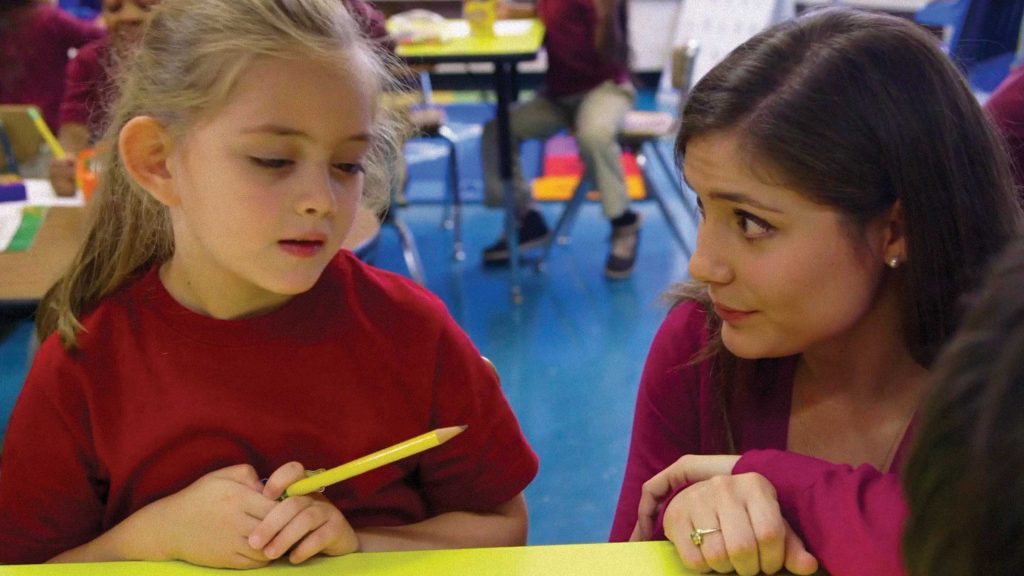 This solutions-based strategy is also echoed in the work of KPJR Films, a production company that I co-founded with producer Karen Pritzker. KPJR's take on this approach is to take challenging social issues and to break them down in a way that people can understand. As with The Redford Center, we see documentary film as a tool for positive change. For us, documentary films are a core component of a much larger vision to produce effective social impact campaigns for use by those working at the frontlines of social action. We enjoy supporting those who have boots on the ground, working hard to better our lives.
When developing our projects, both The Redford Center and KPJR Films seek guidance and input from the communities whose outreach efforts could benefit from high-quality media tools. While we often partner with HBO, we also focus on community screenings that trigger dialogue and open doors to action at the local and occasionally national level.
Redford Center grants
In 2018, The Redford Center launched a second cycle of Redford Center Grants supported by the New York Community Trust. The program welcomed applications from filmmakers working on feature-length documentary films focused on environmental issues and solutions in the US.
Each filmmaking team chosen received the following support:
"Redford Center Grants." The Redford Center, 2018.
For example, KPJR's campaigns for Paper Tigers and Resilience — films conceived to address the health risks of adverse childhood experiences — have become textbook examples of the power of stories to drive community engagement. We consulted the global pediatric and public health communities early and often as we planned the films. We wanted to make sure we produced films that met the needs of those already working so hard in the space who could use them to drive better practices and policy.
It's important to invest in long-term relationships with a sincere, open heart. Too many NGOs get used for access to stories and characters and are then promptly forgotten, which can not only burn bridges but also prevent progress.
Adverse Childhood Experiences Study
Resilience looks at the birth of the CDC-Kaiser Permanente Adverse Childhood Experiences (ACE) Study.
Researchers have discovered a dangerous biological syndrome caused by abuse and neglect during childhood. As Resilience reveals, toxic stress can trigger hormones that wreak havoc on the brains and bodies of children, putting them at a greater risk for disease, homelessness, incarceration, and early death.
While the broader impacts of poverty worsen the risk, no segment of society is immune. Resilience, however, also chronicles the dawn of a movement that is determined to fight back. Trailblazers in pediatrics, education, and social welfare are using cutting-edge science and field-tested therapies to protect children from the insidious effects
of toxic stress.
"Resilience – About The Film." KPJR Films.
Three years after the start of our social impact campaigns for both films, we are a part of a great community that supports and helps each other. The results speak for themselves: there have been 40,000 screenings of Resilience and Paper Tigers worldwide, resulting in changes in policy in a number of US states as well as Scotland. All of this without a traditional broadcast deal, and all of it by word of mouth and direct, grassroots marketing.
I see impact docs as an emergent genre that will expand over the next decade.
For some documentary filmmakers, not being central to the entertainment industry might feel problematic, but if your goal is to truly make a difference, this shouldn't be an issue. With the advent of new and flexible platforms for distribution, I see impact docs as an emergent genre that will expand over the next decade. Some films will have crossover entertainment value, but most will become the third leg on the stool of socio-environmental impact and education. In this increasingly audio-visual world we live in, social impact entertainment will continue to spread and grow. There is the demand, there is the market — and that's good for those of us that believe that the right story can move mountains.