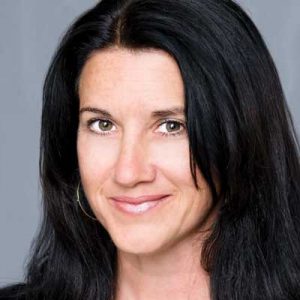 Michelle Kydd Lee
Chief Innovation Officer and member of the Management Committee, Creative Artists Agency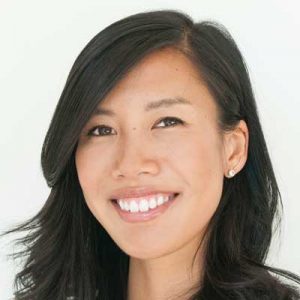 Natalie Tran
Co-Director of the CAA Foundation
CAA is a global company of diverse individuals whose mission is to identify, create, and expand opportunities for the people who shape culture and inspire the world.
The agency works with the world's premier entertainers and athletes, leaders in politics and policy, Nobel Prize Laureates, Pulitzer Prize winners, and many other of today's foremost thinkers and change agents.
Social action is woven into the fabric of the agency, and has been since 1995, when the new leadership of the company established the CAA Foundation. We are veterans in this space. We were the first talent agency to establish a department that would solely focus on developing enduring ideas to make a positive impact on the world. Created to put a nonprofit sensibility at the heart of the entertainment business, throughout the last 20 years CAA has led the way in some of the most transformative social action in our industry.
We live in a world of big, bold ideas. We sit at the epicenter of popular culture with each individual who comes through our doors — from world-renowned artists, content creators, and athletes to presidential candidates, activists, and innovators who are setting out to change the world. This gives us a very particular insight into the zeitgeist. We can see "the wave" coming months, if not years in advance, and this has enabled us to become a hub for social impact work — not only in Hollywood, but around the world. As our colleagues say, people around the planet may never visit our country, but they will see our movies, listen to our music, and watch our television shows. That is a great gift and an awesome responsibility.  
People around the planet may never visit our country, but they will see our movies, listen to our music, and watch our television shows.
The CAA Foundation
Since launching in 1995, the CAA Foundation has become a leader in the entertainment community on education, the environment, and health and social issues.
The CAA Foundation harnesses the power and reach of the entertainment industry to create positive social change by forging strategic partnerships, encouraging volunteerism, making financial contributions, stimulating public awareness, and providing in-kind donations.
"CAA Foundation." Creative Artists Agency,
With access to CAA's global network of resources and relationships, CAA Foundation has a long history of bringing together individuals and organizations that might not have initially seen the mutual benefits of collaborating. We do this in several ways — by connecting research to entertainment, clients to causes, and the broader industry with social issues.
With the 2004 climate change blockbuster feature film, The Day After Tomorrow, for example, CAA used our convening power to bring environmental scientists into the fold. The goal was to help them see the teachable moment this "popcorn" film would create in the public discourse. We sent them the script in advance of the film's release and noted that this film could help put climate change on the public agenda in a meaningful way. We persuaded them to use this fiction to tell the true science of climate change. While the movie would go on to receive plenty of press in the arts and leisure sections of newspapers and magazines, the environmentalists could work with the science writers to connect the two stories in the same editions. For the first time, environmentalists realized the power and potential of popular culture in supporting their work.
Some 18 months later, we found ourselves deeply involved in another movie about climate change, An Inconvenient Truth. On the heels of hosting Vice President Gore in our screening room for his now famous "slide show," we convened producers and director Davis Guggenheim into our conference room to put the wheels in motion for a documentary film that would tell the story at scale. The film, which was produced by Participant Media, went on to gross $49.8 million worldwide (making it the 11th highest-grossing documentary film of all time) and earned Al Gore a Nobel Prize. One of the reasons the film was so successful is that it was able to capitalize on the pre-existing relationship the CAA Foundation has helped nurture between the environmentalists and the entertainment industry. We had helped develop a trust that simply hadn't existed before. This relationship embodies what social impact entertainment is all about: the collaboration between content creators and those actually working on the issues in the field.
CAA Foundation has a long history of bringing together individuals and organizations that might not have initially seen the mutual benefits of collaborating.
Another core strength of the CAA Foundation is our ability to connect clients and partners to a single, common cause. For example, in the lead-up to the 2018 midterm elections, we saw an opportunity to rally the entertainment community to help shift the way we think about voting, and ultimately increase voter turnout.
The CAA Foundation led the formation of a coalition of entertainment, studio, distribution, and retail companies to launch "I am a voter." — a nonpartisan movement dedicated to increasing voter turnout in the 2018 midterm elections and beyond. The combined efforts of the nonprofit organizations with our connectivity to influential companies and individuals enabled us to supercharge the message around voter registration and participation. Our work resulted in $14 million of donated ad space and a multifaceted social media campaign featuring high-profile personalities, athletes, and everyday citizens, generating 1.1 billion impressions. We activated in retail and used brands to help carry the message across the country through unique products. We built a state-of-the-art text platform, which was used by tens of thousands of individuals across the country and provided information on local elections, polling place locations, and ballot information.
Our proximity to contemporary culture also enables us to connect the industry as a whole to current issues. For example, the first meeting for TIME'S UP was organized and held in CAA's office. In October of 2017, after a slew of allegations of sexual misconduct within the entertainment industry and beyond, we went to work to not let this crisis pass without significant and fundamental change. At the very first meeting, we made sure we assembled an intersectional group: half of the 26 people we convened were women of color, and we assumed there was also appropriate LGBTQ representation. Our mission was to use the momentum of #MeToo to keep attention on this critical issue and help create actionable solutions and real, tangible progress.
The CAA Foundation
The Foundation provides additional monetary and in-kind support for the schools and nonprofit organizations with which they work. In 2017:
"CAA Foundation." Creative Artists Agency,
TIME'S UP
TIME'S UP was launched on January 1st 2018, after months of women coming forward as survivors of sexual assault and/or harassment by men in Hollywood.
Powered by women, TIME'S UP addresses the systemic inequality and injustice in the workplace that have kept underrepresented groups from reaching their full potential.
TIME'S UP features their own Legal Defense Fund, which helps defray legal and public relations costs in select cases for those who have experienced sexual harassment or related retaliation in the workplace.
TIME'S UP at the Golden Globes®
At the 2018 Golden Globe® Awards, both women and men dressed in black (and implemented #WhyWeWearBlack), donned TIME'S UP pins designed by Arianne Phillips, and invited activists and important female figures as their plus ones.
TIME'S UP is dedicated to ensuring safety, equity, and dignity in the workplace for women of all kinds. The original mandate has been signed by more than 300 women who work in Hollywood, including founders Shonda Rhimes, America Ferrera, Reese Witherspoon, Kerry Washington, and Natalie Portman. The movement has already raised more than $22 million from 21,000 donors across 80 countries to help survivors of abuse. We believe that when we can come together and create more safe spaces, share credit rather than take it, and if we refuse to lead by ego and instead lead by the desire for positive change, then anything is possible.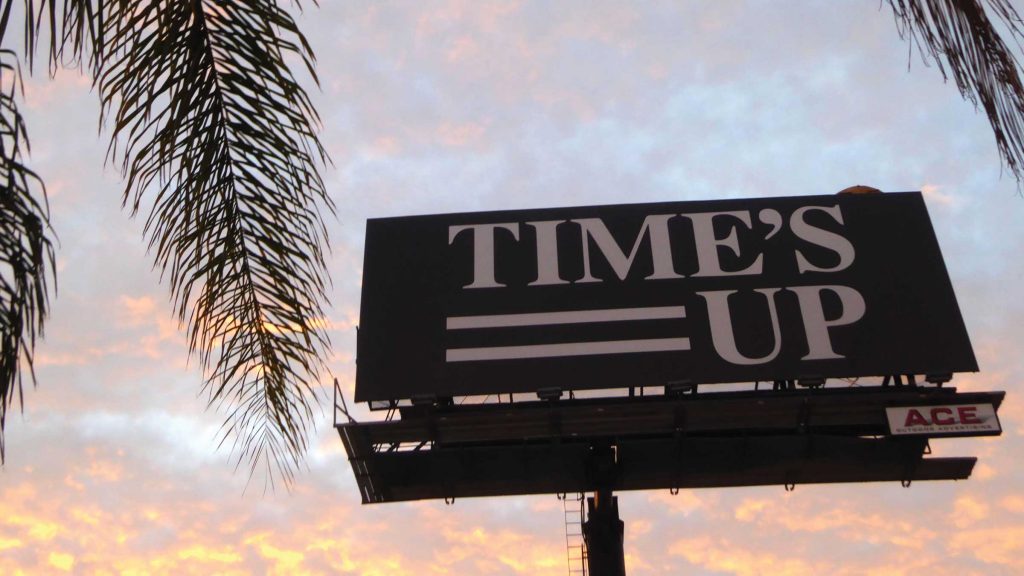 While the work of the CAA Foundation has been going on for decades, its central mission has not changed. Today, our goal is still to make it as easy as possible for people to do the right thing. That is not only limited to our clients: every five business days, we offer our 2,000 employees the opportunity to participate in some act of community service, just as we have since day one. Our philosophy is: to lead is to serve.
What has changed is that the entertainment industry, businesses, and high-profile individuals have become more purposeful about the ways in which they participate in social justice. This has become so visible and so prevalent; we feel that people now equate the idea of a successful life with having the ability to serve others.
Looking at the younger generations who have grown up in this new culture is also inspiring. They are tuned-in to the social issues of our time. By regularly protesting and marching with their peers, they self-identify as activists. We are incredibly proud to be playing our part in cultivating and nourishing that atmosphere — and if this generation is any indication of what lies ahead for this field and for this work, we expect great things.