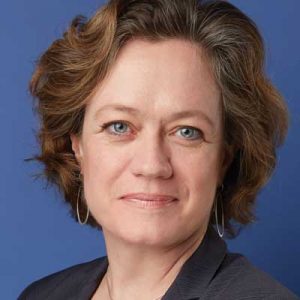 Cara Mertes
Director of JustFilms, Ford Foundation
Ford Foundation strategy rests on the five key drivers of inequality it perceives: persistent prejudice; cultural narratives that undermine fairness and inclusion; unequal access to government; unfair rules of the economy; and failure to protect public goods.
JustFilms
In 2011, the day before the start of the Sundance Film Festival, the Ford Foundation announced a five-year, $50M initiative to help find and support a new generation of filmmakers whose works address urgent social issues.
The JustFilms initiative was planned to invest $10M/year for the next five years to support and expand the community of filmmakers and mediamakers around the world focused on creating documentaries with passion and purpose, but who often lack funding to realize their visions or reach audiences.
Following this, there is a generation of thought leaders, creatives, funders, and social justice stakeholders who understand that culture itself has become a primary battleground for gaining and maintaining the power to effect progressive social change, and this demands new strategies. The principles of democracy are under duress around the world — therefore, popular cultural interventions also become part of a social justice foundation's strategy to disrupt systems that reproduce inequality, modeling the values of justice, tolerance and equity.
The idea of having impact on social justice topics through popular culture has taken on a new momentum, as some foundations strive to harness the power of the entertainment industry as a part of a larger set of integrated approaches. In particular, strategies involving commercial film and television hold great promise, but foundations must also stay focused on where the need is greatest and the intervention most strategic. Ford Foundation is at the forefront of this exploration and many new initiatives are being supported by JustFilms, Ford's signature moving image strategy.
Ford Foundation has long had a commitment to independent cinematic documentary as the genre traditionally seen as the most capable of providing transformative narratives that reflect lived reality. Launched in 2011, JustFilms is the latest and most ambitious iteration of this commitment. JustFilms' mandate is to support nonfiction cinematic storytellers around the world who center the voices and experiences of those most affected by inequality. This requires a strong ecosystem, and in 2017, I used Ford's multi-year funding approach called BUILD to launch the JustFilms Global BUILD Film Network. Working with staff in Ford's regional offices, ultimately this network will support 11 social justice documentary organizations around the world with a $23 million, five-year commitment. The cohort is exploring with JustFilms how such a network, the first of its kind, can strengthen creative nonfiction cinema at a time when creative and free expression is being challenged widely.
Foundations must stay focused on where the need is greatest and the intervention most strategic.
5050by2020
As an emergent activist strategy of the recently launched TIME'S UP, 5050by2020 – which seeks to achieve gender parity by the year 2020 – is galvanizing high- level artists to interrogate structural systems, challenge leadership, and infuse social justice values into the content they create.
ARRAY Alliance
Ava DuVernay launched the ARRAY Alliance to establish a creative home for artists, activists, and audiences to come together to create and experience stories that advance social change. ARRAY Alliance amplifies stories of underrepresented communities by providing women filmmakers and people of color with the resources they need to ensure their diverse perspectives have a platform.
IllumiNative
IllumiNative will use research and Native art and storytelling to harness, activate, and amplify original Native content on multiple pop culture platforms to bring about understanding, meaningful representation, and systemic change.
In finding the right projects to fund, JustFilms sets a high bar, seeking not only "good stories, well told," but to reach further. JustFilms assesses the transformative potential of the narrative, its originality in aesthetic, the perspective of the storytellers and the commitment to a "leave-behind" — something that brings resources back to the community, institution or individual that is the subject of their story. Examples of this range from the implementation of a policy or process that addresses the injustice depicted, or even something as direct as funding to address the issue profiled. These qualities start to define what I think of as social justice documentary, as distinct from nonfiction more broadly.
A recent Academy Award®-winning documentary that literally changed history is an excellent example. Laura Poitras' Citizenfour is about Edward Snowden and the leaking of NSA surveillance activities, and it shifted the way the world thinks about privacy, technology, surveillance, corporate practice, and government policy. In short, it redefined the forces at work in the modern age. The film awoke a global population to the emerging issue of individual rights, privacy, and security in a networked age. After the film was released, internet searches for "NSA surveillance" increased 300%, and Congress later passed the USA Freedom Act in 2015 to reform its surveillance programs. This is just one film out of the hundreds supported by JustFilms which has transformed entrenched social narratives.
JustFilms is often an early funder in social impact documentaries, allowing filmmakers to develop their voice and vision outside of commercial imperatives. They then go on to find mainstream acclaim and success, working with entities like Netflix, HBO, CNN, PBS, BBC, Participant Media and more. These artists lead the market in storytelling innovation, and I believe that it is critical to better value the role the public, foundation, and nonprofit sectors play in supporting filmmakers who become the talent sought by the entertainment industry.
With independent documentary as its core mandate, perhaps the most interesting evolution under my directorship has been that JustFilms has also become an incubator for a set of initiatives at the intersection of social justice efforts, creative documentary, and entertainment for change. One such model is DocSociety's Good Pitch, which has raised millions of dollars for social justice documentary and created countless new partnerships across social justice movements, philanthropy, brands, government, and civil society. It has exponentially expanded the definition of who can harness the power of nonfiction for justice, and how they can do it better. Good Pitch launched at Sundance Film Festival in 2008, and is now being held in locations around the world.
Citizenfour impact
After Citizenfour's release, Google search results for "Edward Snowden" increased 450% and "NSA surveillance" increased 300%.
CIGI-Ipsos Global Survey on Internet Security and Trust reached 23,000+ Internet users in 24 countries during Fall 2014. Of those surveyed, 60% had heard of Edward Snowden. Of those, 39% had taken steps to protect their online privacy and security as a result of his revelations. 64% of users were more concerned at the time of the study about online privacy than they were compared to one year earlier.
Doc Impact Award 2016 – Citizenfour. Doc Impact Award, 2016,
The Pop Culture Collaborative (PCC) is another exciting experiment. PCC is a five-year, $25 million multi-foundation effort with a mandate to connect the work of social justice leaders with entertainment changemakers and philanthropy. The PCC particularly focuses on trying to shape popular culture so that it reflects the diversity of the American people. Its list of grantees for summer 2018 included 5050by2020 — a strategic initiative launched by TIME'S UP — Ava DuVernay's ARRAY Alliance, and IllumiNative, to name just a few.
Supporting these groundbreaking initiatives since their inception is part of an effort to build capacity, expertise, and impact by aligning social justice leadership, philanthropy, entertainment, and justice-oriented moving image creators who are helping to build the momentum needed to guide a just transition to more sustainable and equitable societies.
We live in deeply challenging times which call for radical reimagining and powerful approaches, and in designing strategies, I keep in mind that social change processes are always human processes. They are not linear or predictable and, in many cases, they are not fully quantifiable. Examples of social impact through documentary and other forms of entertainment that show clear cause and effect do exist, but they are not the rule. Rather, the essential impact of moving image storytelling lies in its ability to transform stereotypes and misconceptions, and reveal new facts and perspectives that can fundamentally change our understanding of the complex issues of our age.