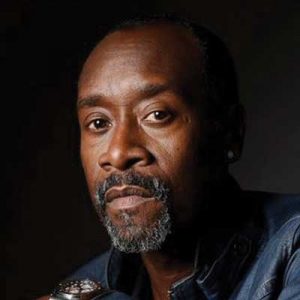 Don Cheadle
Academy Award®-nominated actor, film producer, director, and writer
Notable works: Hotel Rwanda, Avengers: Infinity War, Ocean's Eleven
Hotel Rwanda marked the beginning of the intersection of my filmmaking and social impact work.
Hotel Rwanda box office
"Hotel Rwanda." Box Office Mojo, IMDB.com, Inc.
After the success of the film, I was invited to join a congressional delegation to Sudan along with John Prendergast of the Enough Project and Paul Rusesabagina himself. I was quickly pulled into the current of work happening around trying to prevent the atrocities being committed in Darfur. These experiences led to the founding of Not On Our Watch — a humanitarian organization dedicated to raising awareness around international crises.
After Hotel Rwanda I was offered a lot of socially conscious roles and was asked to be a spokesperson for different causes. I felt privileged to help "turn the camera" toward issues and the amazing people dedicated to tackling them.
These people are doing the tough work on the ground, and movies can contextualize the problems they're attempting to solve. They can help audiences understand what an issue is, what it looks like, and in some instances move them to take action.
With Hotel Rwanda we always knew we didn't want to make a "genocide movie." We wanted to make a movie about people. We wanted to humanize the issue, because when you can make audiences empathize with something that they initially felt isn't relatable, that's the first step toward change. After that, you have to follow up with something actionable — something they can do to make a difference — otherwise it's a missed opportunity.
There's a lot of emphasis right now on big- budget tentpole superhero movies. They're a lot of fun. I'm even in some of them (those are especially fun). But smaller films — like Get Out, Sorry to Bother You, even The Florida Project — are demonstrating the increasing value of exploring the intersection between entertainment and social impact. This value is reflected tenfold when large studio films have those same considerations; just look at the success of Black Panther. I think studios need to recognize that there's a big market out there for these kinds of stories. It's my hope that they start to put some real muscle behind them, not only because the issues need that kind of exposure, but also because the audiences are out there, ready and waiting!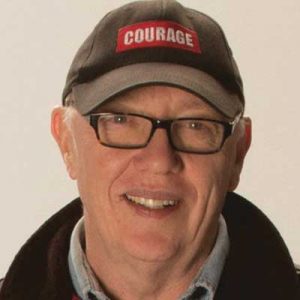 Terry George
Writer and director
Notable works: Hotel Rwanda, In the Name of the Father, The Promise
Today, a big percentage of audiences go to the cinema to empathize with heroes and, for many kids especially, superheroes.
Hotel Rwanda awards
"Hotel Rwanda (2004): Awards." IMDb, 2019.
Hotel Rwanda
Hotel Rwanda is based on the true story of Paul Rusesabagina, a hotel manager who housed over a thousand Tutsi refugees during their struggle against the Hutu militia in Rwanda during the 1994 Rwandan genocide. The film explores the themes of political corruption and violence associated with the genocide.
In my work, I deal in real-life superheroes. My superheroes are ordinary people who transform society in ways that we can all believe in and identify with — people, sometimes very flawed or damaged, who end up doing something extraordinary.
Because of my background, I tend to lean towards political and humanitarian stories. I grew up in Belfast, Northern Ireland, during "The Troubles" in the late 60s and 70s. It was a time of political maelstrom in the world, so my personal experience, my community's experience, and my worldview set the agenda for my particular interests. This became the basis for the first three films I made with Jim Sheridan: In the Name of the Father, Some Mother's Son and The Boxer. My background, along with my spell as a freelance journalist in New York, gave me a set of tools that I then applied to making these kinds of stories.
I have always preferred nonfiction or fiction set in real-world events. Those were the films that most appealed to me. Feature films allow you to explore in a different way the inner thoughts of the main characters and the impact of political and humanitarian events upon them. You can distill, crystallize, and present the emotions and actions of the characters in a very intimate way that documentary often does not allow.
The Promise
The Promise was produced by Survival Pictures, whose main goal was to donate all proceeds from the theatrical run to nonprofits, including the Elton John AIDS Foundation and other human rights and humanitarian groups. The cast was informed of this plan before signing on for the movie, and Survival financially backed the marketing efforts along with the film's distributor, Open Road.
That intimacy is vital and one of the most important ways of conveying a story or issue. For example, there's no question that the Holocaust is viewed by many people through the experience of watching Schindler's List. The same goes for the Cambodian genocide and The Killing Fields. Being able to stimulate the emotions of an audience is such a powerful gift. A feature film takes people beyond an event and allows them to relate to ordinary people who face extraordinary circumstances and become heroes — whether it's Oskar Schindler or Paul Rusesabagina in Hotel Rwanda.
I meet people around the world who tell me that Hotel Rwanda was the first real education they had about Africa.
Hotel Rwanda and Amnesty
Bonnie Abaunza, the Director of Artists for Amnesty, approached MGM/United Artists with a proposal: Amnesty would mobilize its membership to promote Hotel Rwanda. In turn, the film would help generate interest and contributions for Amnesty's fight for humanitarian relief and international action in Darfur, Sudan, where an ethnic cleansing campaign had caused tens of thousands of deaths and made more than 1.8 million people refugees.
Steele-Saccio, Eva. "The Movie Is the Message." Mother Jones, Mother Jones and the Foundation for National Progress, 1 Mar. 2005.
Hotel Rwanda premiere
At the Los Angeles premiere, sponsored by Amnesty, co-hosts Angelina Jolie and Harrison Ford called attention to the conflict in Darfur, reiterating the film's underlying message: "We didn't stop it 10 years ago, we have to stop it now."
A single photo of the stars at the premiere that ran that week in People magazine ended up drawing hundreds of calls and donations. In all, the event brought in over $25,000 for Amnesty's work in Darfur.
Steele-Saccio, Eva. "The Movie Is the Message." Mother Jones, Mother Jones and the Foundation for National Progress, 1 Mar. 2005.
The Promise
When Michael – a brilliant medical student – meets Ana, their shared Armenian heritage sparks an attraction that explodes into a romantic rivalry between Michael and Ana's boyfriend Chris, a famous American photojournalist dedicated to exposing political truth. As the Ottoman Empire crumbles into war-torn chaos, their conflicting passions must be deferred while they join forces to get their people to safety and survive themselves.
"The Promise: About." The Promise.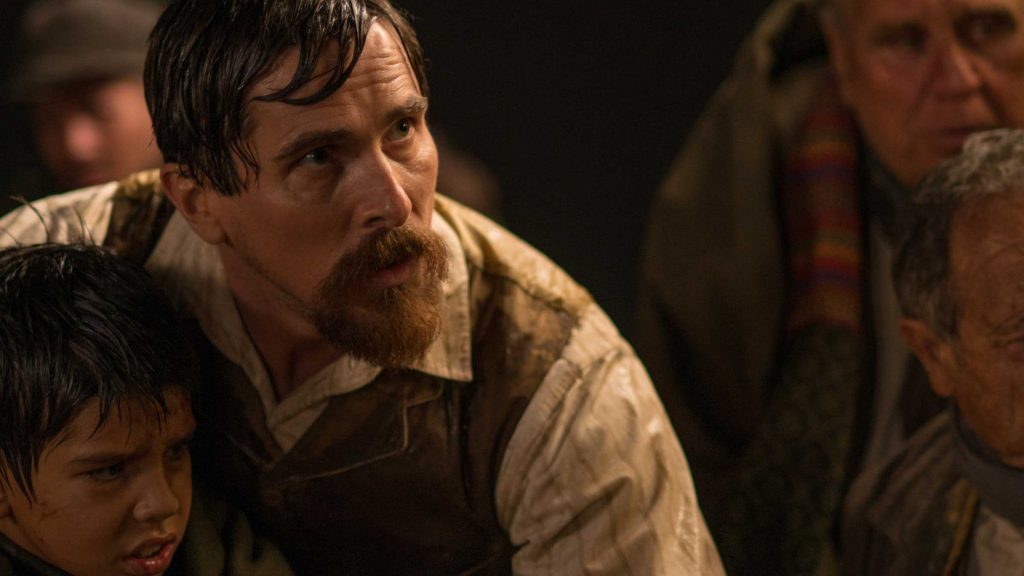 To engage an audience like that is social activism in itself. We didn't expect Hotel Rwanda to play at more than a few festivals, given the film's bleak subject matter. Yet it caught the zeitgeist, earning almost $34 million worldwide and picking up three Academy Award® nominations. It became a motivating factor for the campaign against genocide in Darfur — including the creation of Not On Our Watch, founded by Don Cheadle, George Clooney, and several other stars — and even played a key role in influencing policy at the White House, where it was watched twice by President Bush. Even though the film was set in a small country in the middle of Africa that most people knew nothing about, because it was a universal story it helped educate a great many people on the genocide.
To me, this was not only proof that the medium had the power to effect change, but that the universality of a story is what draws people in. I always look for "nobility" and what I call working-class heroes: the ordinary people with all their flaws who overcome their fears to find humanity and strength. This is the overall theme that triggers me. The next is, how do you make something entertaining, how do you make people pay their hard-earned dollars to sit through a film for a couple of hours and come out with all their emotions stimulated, feeling empathy, anger, inspiration, sorrow, joy?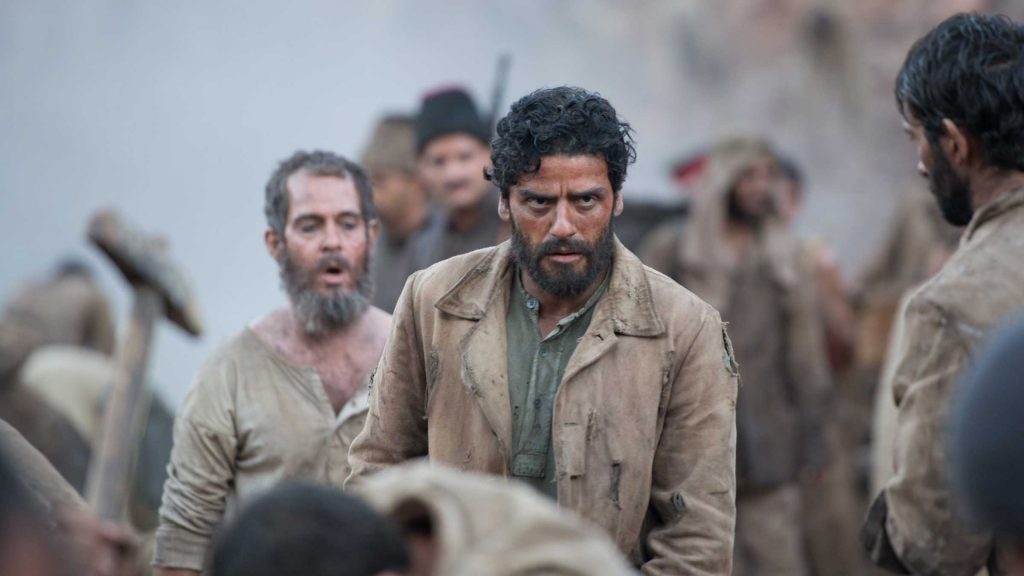 The Promise — a love story with fictional characters set during the real events of the Armenian genocide — was written in the blueprint of David Lean films, weaving a great triangular love story against the huge political events of the time. This film was a totally unique situation where every dollar of the proceeds — not profits — was donated to human rights and humanitarian nonprofit groups. This was a condition of the film's funding by businessman Kirk Kerkorian and producer Eric Esrailian, an incredible one that I would like to see replicated again and again.
Unfortunately, the marketplace has now overtaken the philosophy of filmmaking and studios are more devoted to box office numbers than ever before. I wish there were a lot more philanthropy and heart in our business. Social impact entertainment is so important — just look at the extraordinary impact and capacity to educate of the films I've mentioned.
I meet people around the world who tell me that Hotel Rwanda was the first real education they had about Africa. The Irish films we made have had a big impact on people's perception of what was taking place in Northern Ireland at the time. The Armenian diaspora around the world can point to The Promise and say, "Here's what happened to our people." To have it there as a record is a wonderful thing. So, maybe you're not going to live up to the bravery of Paul Rusesabagina, or Gerry Conlon in In the Name of the Father, but I present stories where that is a possibility. And just maybe, these stories will inspire people to try.