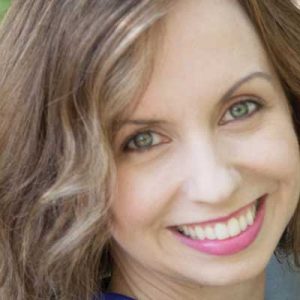 Caty Borum Chattoo
Director of the Center for Media & Social Impact, American University's School of Communication
At the Center for Media & Social Impact (CMSI) we believe that all forms of entertainment have the potential to shape culture.
Story Movements
Story Movements is a CMSI convening that invites media makers, strategists, NGOs, and philanthropists to come together to meaningfully engage with the role of narrative and civic media in contemporary movements for social justice. Story Movements examines and captures the current and future-looking moment in story-led demands for social change. This project is part of CMSI's work in civic storytelling, funded by the John D. and Catherine T. MacArthur Foundation.
"Story Movements." Center for Media & Social Impact, 2018,
As Director of the Center I spearhead the convening, thought-building, and research we do, which strives to demonstrate the ways in which media can be a force for public good. I am a documentary producer as well as a strategist and scholar, so all of our work is deeply informed by questions and opportunities that arise from our colleagues in media, philanthropy, and civil society working in this area. From investigating the effects of different types of storytelling, to developing practical guides for filmmakers, at CMSI we aim to inform all parts of the process of creating social impact entertainment.
Based at American University's School of Communication, our research covers a broad spectrum of entertainment mediums, with a goal to make that work as impactful as possible. As only a few recent examples: we've studied how documentaries can influence public policy at both local and federal levels, and developed a code of best practices around fair use and copyright for documentary filmmakers to help educate them about their rights. Our project, The Laughter Effect, analyzes the power of mediated comedy when it comes to fueling social change. Over the past year, we have also worked deeply with Rise Up, the social impact division of Univision Communications, to help shape and research different storylines and projects across their broadcasting platforms. The Univision media projects were developed across a variety of genres, including reality television, documentary and news shows, and explore public health and education topics that are relevant to Hispanic American audiences. We produce research about independent documentary, as well. And finally, as conveners, we produce the Story Movements conference, which is a re-launch of our successful Media That Matters conference.
Every nonfiction film project is unique in terms of how it may seek to have societal influence.
Rise Up for Social Change project
Rise Up for Social Change was a joint effort between Univision and CMSI. The research-based initiative was created to shape and evaluate the depiction of key social issues in entertainment media.
The findings will inform content produced across Univision's leading Spanish-language broadcast, radio, and digital platforms, and Fusion Media Group's (FMG) English- language platforms.
Across all our projects, our research is designed to help inform the common objective of how to learn more and inform the practice of media and storytelling to serve the public interest and social good. This is a goal shared by creative and academic communities alike, and I believe greater cross-pollination between these two worlds will be strategic and important moving forward. There are many studies, for example, that help us to understand how storytelling reduces our cognitive barriers to persuasion. The narrative transportation theory, for example, describes what happens when a viewer is so absorbed in a story that they become momentarily disconnected from the real world. Research shows that this state of being is a key factor in enabling a narrative to influence a viewer's attitudes and beliefs. It's a beautiful theory and a powerful idea that offers a real opportunity to storytellers, yet many organizations and media companies don't know this kind of research exists — and more importantly, how it can be leveraged to further develop the idea of entertainment storytelling and social good.
On the other side, there is another gap; research that interviews the creatives or producers behind social impact entertainment to better understand the process of telling a good story is not as prevalent in peer-reviewed research. Researchers could benefit from understanding the creative process and the art of storytelling. This understanding helps inform what questions they should ask, and the way in which they should ask them.
One of our key publications, Assessing the Impact of Issues-Focused Documentaries, illustrates the bespoke approach we take to research. I published the study to show that every nonfiction film project is unique in terms of how it may seek to have societal influence. For example, there are many projects that put a social issue on the map for the first time. In these cases, having a "behavior change" goal might be tricky.
Understanding what moves us in storytelling, seeing what's worked before, and moving forward through learning are some of the biggest hurdles the industry faces.
Josh Fox's documentary about fracking, Gasland, is a good example of this. When the film came out, people hadn't even heard of fracking, so behavior change wasn't relevant. For any nascent social issue, it doesn't make sense to study whether people's perspective on the issue changed, because they didn't know about it in the first place. What could be helpful is to look at whether the film helped influence public or media discourse, perhaps for the first time or in a more concerted way.
This example shows why it's inaccurate to assume that one method can be used to evaluate the impact of all stories. As researchers, we need to understand the context of a social issue. Our studies need to take into account necessary nuances such as where an issue currently is in terms of audience awareness, or what I like to call the "movement moment." What is the public opinion on a given issue and how is it moving? Is there potential for a structural shift, like policy change? Is it an issue that requires changing attitudes? Those questions should guide the research methodology, but they also show why any kind of research about storytelling is itself a creative process.
The Documentary Filmmakers' Statement of Best Practices in Fair Use
"Since the creation of the Documentary Filmmakers' Statement of Best Practices in Fair Use in 2005, documentarians have embraced fair use.
"The best practices have been:
–  Endorsed and/or used by PBS, WGBH and ITVS.
–  Adopted into business practice by IFC and used case-by-case by other cable companies.
–  Accepted by all four US insurance companies for Errors & Omissions insurance of fair use claims – AIG, MediaPro, ChubbPro, and OneBeacon.
Films that could never have been seen publicly, nor have been finished if the best practices hadn't been published, include: This Film is Not Yet Rated and The Trials of Darryl Hunt.
Since the best practices were published, millions of dollars of unnecessary licensing costs have been saved. They have also been adopted into business practice in public television."
I also don't use the word "measurement" to describe research that examines the social good influence of mediated narrative. For me, this term implies quantitative research, which isn't always appropriate. Similarly, I don't often use the word "evaluation" in this particular work also because it can imply there being "good" and "bad" elements that need to be weighed.
Whatever our research approach, the creative work is always the centerpiece. The first step is to understand the process of storytelling, because if a mediated story about a social issue is didactic, overtly educational or preachy, it will turn audiences off. People come to care about the issues profiled in a work of mediated entertainment because they connect with the characters and artistry of the story.
This means that increased collaboration between the creative and research processes is of the utmost importance. Understanding what moves us in storytelling, seeing what's worked before, and moving forward through learning are some of the biggest hurdles the industry faces. The researchers are there, ready and waiting, we just need to build the funding to uncover and share those learnings. If we can do this, we'll take another step toward ensuring the stories we tell realize their true potential, and the research we conduct faithfully captures their impact.