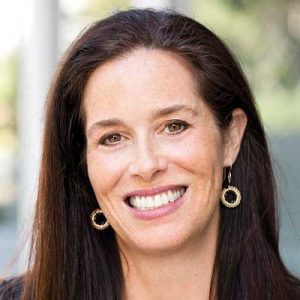 Elise Pearlstein
SVP of Documentary Film and Television at Participant Media
Notable works: Food, Inc., The Price of Free, America to Me

Jeff Skoll founded Participant Media on his belief that a good story, well told, can make a difference and drive people to do good in the world.
An Inconvenient Truth
Filmmaker Davis Guggenheim follows Al Gore on the lecture circuit, as the former presidential candidate campaigns to raise public awareness of the dangers of global warming, and calls for immediate action to curb its destructive effects on the environment.
"An Inconvenient Truth (2006)." IMDb, 2019.
An Inconvenient Truth gross
Based on data from 1982 to the present, An Inconvenient Truth is the 11th highest-grossing documentary film in the US.
Our approach to documentaries echoes this view and aligns with the organization's overall reason for being: to create entertainment that inspires and compels social change.
There is a misconception that in social impact entertainment the issue must always come first, but when it comes to making documentary films, we always put the story first. Why? Because we look to stories to connect with audiences on an emotional level and take them someplace where they wouldn't or couldn't otherwise go. Entertainment and storytelling are key components of our work, and as such our documentaries strive to offer all the elements that you would expect from a great narrative: characters, drama, conflicts, and stakes.
An Inconvenient Truth box office
Typically, the pitches Participant receives are from people with clear visions, strong points of view, and an idea of the impact they want to have. We're benefitting from the opportunity to tell an in-depth story over time. We're not looking for breaking news or stories that are going to feel outdated in six months. We're looking for projects that are ideally going to hit a zeitgeist 18 months from when they are first pitched to us.
Audiences do not need or want to be hit over the head with a message.
An Inconvenient Truth awards
"An Inconvenient Truth (2006): Awards." IMDb, 2019.
Impactful and engaging documentaries often provide a personal entry point that connects with audiences. Audiences do not need or want to be hit over the head with a message, but rather to discover the issues at play through authentic storytelling. So, we look for representatives who will be the best people to tell the story. In Food, Inc. Eric Schlosser and Michael Pollan, a pair of investigative journalists, took the lead in steering the audience through the narrative, but every issue we explored within the food industry was also represented by someone who was grappling with that issue themselves.
Carole Morison was a chicken farmer so disillusioned with the way she was forced to treat her animals, she risked her livelihood to expose the truth. Moe Parr was a seed cleaner whose principles brought him into a devastating legal battle with Monsanto: the agrichemical giant sued him for encouraging soybean farmers to save their seed, a traditional practice that contravened Monsanto's patent. By allowing your audience to be with these characters at this crucial time in their journey, the storytelling is much more compelling. There's a sense of immediacy as people connect with the issues you're exploring, and this ultimately means that your documentary can have a greater impact.
A lot of our films feature people who are proactively doing something to combat a very challenging problem, which can prevent the storytelling from becoming demoralizing. Even if it's a David-and-Goliath mismatch where you doubt that the protagonist can actually change anything, the fact that they're trying at all is inspiring. Our most impactful documentaries effectively engage with audiences who will hopefully be inspired to do something about an important issue themselves, and won't be left feeling dejected or wanting to put their heads in the sand.
We believe that opinion change can be a precursor to behavior change further down the line.
Nobel Peace Prize
The 2007 Nobel Peace Prize was awarded to the Intergovernmental Panel on Climate Change (IPCC) and former US Vice President Al Gore for their efforts to obtain and disseminate information about the climate challenge.
Having lost the presidential election in 2000, Gore used his influence to increase public awareness in the US and other countries of the seriousness of the environmental situation. This goal he well-nigh achieved by means of his documentary film.
"Al Gore – Facts." NobelPrize.org, Nobel Media AB, 2018.
Citizenfour
Citizenfour is a real-life thriller, giving audiences unprecedented access to filmmaker Laura Poitras and journalist Glenn Greenwald's encounters with Edward Snowden, in Hong Kong, as he hands over classified documents providing evidence of mass indiscriminate and illegal invasions of privacy by the National Security Agency.
Citizenfour box office
"Citizenfour." Box Office Mojo, IMDb.com, Inc.
Alongside the filmmakers and our colleagues in social impact, we try to ensure that our films offer a range of ways for audiences to engage with the topics they explore. At a base level, we hope they will raise awareness: Citizenfour reached over 3 million people worldwide in theaters and won an Academy Award®. The audience couldn't directly do much about the issue of widespread covert surveillance programs and illegal wiretapping, but our impact goal was to start a conversation on a timely, and incredibly important topic. At other times, where possible, we provide our audiences with simple but effective actions they can undertake. An Inconvenient Truth ends with a list of impactful things that viewers can do to help address climate change. These ideas range from simple, specific steps like driving less and recycling, all the way up to more involved suggestions such as planting trees, or even running for Congress.
The credits of An Inconvenient Truth
The credits of An Inconvenient Truth included a list of actions, prompting viewers to make a change, including:
"An Inconvenient Truth (2006)." IMDb, 2019.
Raising awareness was still a primary goal of An Inconvenient Truth, and in this regard it was incredibly successful. A 2008 study from the Pew Research Center suggests that in the months following its release, there was a 9% increase in the number of Americans who believed that human activity was causing climate change. There's also evidence that An Inconvenient Truth changed people's behaviors as well as their opinions. Dr. Grant Jakobsen of the University of California, Santa Barbara, found that in the two months after release, zip codes within a 10-mile radius of the film's screenings experienced a 50% relative increase in the purchase of voluntary carbon offsets.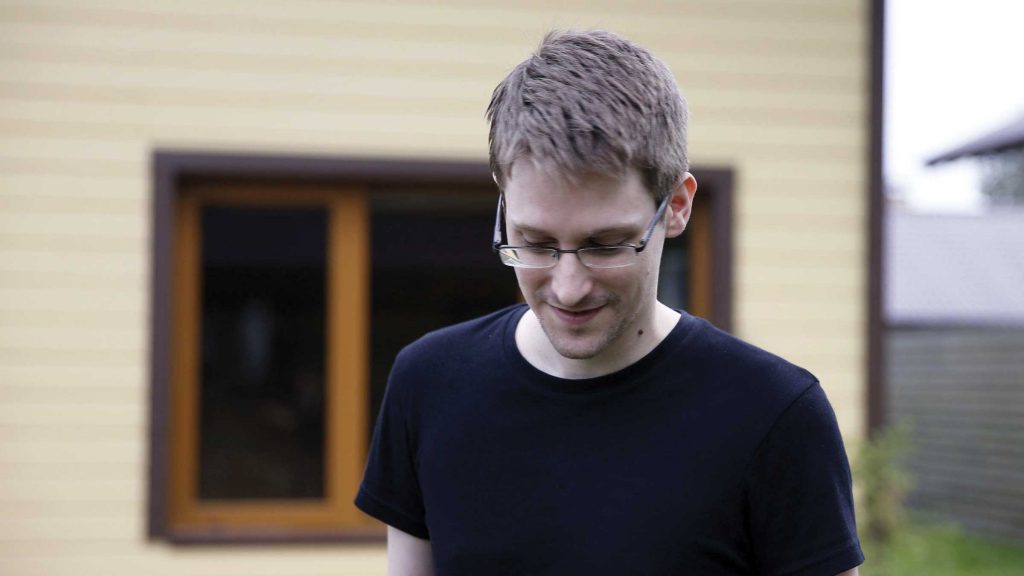 Not everyone is going to change their life or quit their job to fight for an issue, but many will want to engage at some level, especially if it's accessible and easy for them to understand how they can help. Even if the film simply makes them think differently, we believe that opinion change can be a precursor to behavior change further down the line — and that behavioral change is a form of action in itself. Besides, sometimes just spreading the word about a film is enough: if an issue is at a tipping point, our documentary can help give it the final push.
Beyond unique ideas, great stories and pure hard work, social impact entertainment demands a delicate balancing act.
Citizenfour awards
"Citizenfour (2014): Awards." IMDb, 2019.
Impact is clearly important to us from day one, but once we greenlight a project, we believe in letting filmmakers work as they see fit. They have the best understanding of the issues, the landscape and the key voices, sensitivities and potential minefields. We usually wait until there is a rough cut of the film before bringing our social impact colleagues back into the process for more detailed conversations about the specific theory of change; what is actionable out of the film; its potential impacts; possible partnerships; and the execution of a social impact campaign.
There is so much content out there now that filmmakers have to bring something to the table that no one else can. Take RBG — an extraordinary documentary about the life and world of Justice Ruth Bader Ginsburg. Directors Betsy West and Julie Cohen are wonderful storytellers, but they also put in the hard work to gain Ginsburg's trust and participation. Likewise, many people have approached Nobel Prize-winner Kailash Satyarthi over the years but it was Davis Guggenheim, Derek Doneen and Sarah Anthony, the team who pitched us the idea, that had worked the hardest to gain his trust and win the access needed to tell his story (in The Price of Free).
Beyond this trust, beyond unique ideas, great stories and pure hard work, social impact entertainment demands a delicate balancing act. Your film and your social impact campaign are artforms in and of themselves, yet they are also two halves of the same whole. These elements must be equally well-executed and they must work in harmony with each other if you want to have not only a successful film, but also an impactful one.