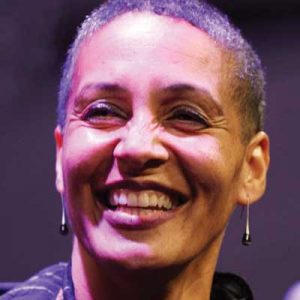 Tabitha Jackson
Director of the Documentary Film Program at the Sundance Institute
Imagination is key when it comes to social change.
We have to be able to imagine what a different and better world could look like in order for it to be realized. If you can spark people's imaginations with great work, you can guide them in the direction of behavior change. That's why our vision at the Sundance Institute is to advance independent artists to become a global, cultural force.
When he founded Sundance in 1981, Robert Redford was looking for an alternative channel for the independent voice in film. He was trying to enhance freedom of creative expression and get work made that wasn't seen as commercially viable by the studios at that time.
2018 Sundance Film Festival submission and selection numbers
Approximately 200 feature length and short films are selected each year. The festival also presents panels, music programming and the New Frontier exhibition of new media work.
For the 2018 Sundance Film Festival, there were:
Today, we work to discover, support, protect, and amplify independent artists working in film, theater, and emerging technologies. I see our role as providing nutrition for the soil where these filmmakers can sprout and develop to become strong on their own. Since 2002, our Documentary Film Program has supported nonfiction filmmakers across the world. Whether it's our residential labs, festivals or year-round artist support, everything we do is about trying to create a catalytic space for imaginative possibility. As of December 2018, we awarded $1.4 million in targeted Documentary Fund grants to support nonfiction storytellers. 70% of our supported projects were helmed by women, 36% originated outside the US, and 23% were from first-time feature filmmakers.
I believe impact is almost synonymous with audience and distribution.
I Am Not Your Negro box office
Over the course of Sundance's three-and-a-half decades, culture has shifted. I don't attribute that entirely to us of course, but the Institute has certainly contributed. By programming certain films at our festival, which is our largest mouthpiece, we've helped spark discussion with projects dealing with gay and transgender rights, climate change and native and indigenous stories, to name just a few.
Because of this, I believe impact is almost synonymous with audience and distribution. If you can get your work in front of the right audience and stimulate people's imaginations, a large majority of the work is done. But distribution in particular can't just be commercially driven — you have to have non-theatrical, educational, and community-based screenings and events if you want to have impact.
However, what often gets lost in conversations about social impact films is the fact that creating meaningful, long-term value change is challenging work. There is no "silver bullet." The role of film needs to be contextualized with other cultural forces.
The Sundance Institute
The Sundance Institute's artist programs provide support at every step of the creative journey for individuals with distinct voices in film, theater, film composing, episodic storytelling, and emerging platforms.
Each program consists of labs, grants, workshops, and ongoing resources for artists to nurture their projects, and sustain their careers.
Each year, the Institute's residential labs support more than 1,000 independent artists working in film, theater, new media, and episodic content (TV/online). Each artist is given critique, mentorship, and support to realize his or her creative vision, in an environment where risk-taking is encouraged. Each lab ranges from four to 24 days.
"Programs Overview." Sundance Institute, 2018.
Personally, I'm trying to understand what the world is on my journey to imagining what it might be. The use of art and metaphor can express deep truths about the human condition, so while one film might not necessarily be able to change the world, it can certainly help make sense of it. That's why at Sundance, we want to sustain artists who describe the world accurately and honestly, in all its complexity. We look to support artists whose work holds power to account and, particularly at this moment in time, helps build a shared discourse. Those artists need to be responsible too; we live in a visual culture and as such, images wield power. This means filmmaking can be a positive force for change, but it also comes with responsibility — not to unthinkingly perpetuate a history of racist imagery, for example.
I'm trying to understand what the world is on my journey to imagining what it might be.
I Am Not Your Negro awards
"I Am Not Your Negro (2016): Awards." IMDb, 2019.
I Am Not Your Negro
Filmmaker Raoul Peck envisions the book James Baldwin never finished, Remember This House. The result is a radical, up-to-the-minute examination of race in America, using Baldwin's original words and flood of rich archival material. I Am Not Your Negro is a journey into black history that connects the past of the civil rights movement to the present of #BlackLivesMatter.
The role and responsibility of the artist is to be truthful, independent, and to let their individual voice come through. Raoul Peck's I Am Not Your Negro, one of the documentaries supported by our program, exemplifies the power of a story told with authenticity. The film envisions novelist James Baldwin's unfinished manuscript, Remember This House. The book was intended to be a personal account of the lives and assassinations of Baldwin's friends, Medgar Evers, Malcolm X, and Dr. Martin Luther King Jr. The film is something very different but still richly poetic and political.
Peck's film confounded the industry box office predictions which, given the work's African American subject matter and historical, biographical nature, were pessimistic. I Am Not Your Negro blew everyone's expectations out of the water because it provides a fierce, unapologetic commentary about the way we live now. The film asked questions and that's what a  documentary should do. Rather than provide all the answers, nonfiction film is an invitation to think, feel and participate.
I believe there are transformative films and transactional films. With the latter, you go to the cinema to see something that confirms what you already know. You pay your money, reinforce your liberal sensibilities and go on your way without being troubled by any doubt or question as to where your opinions come from.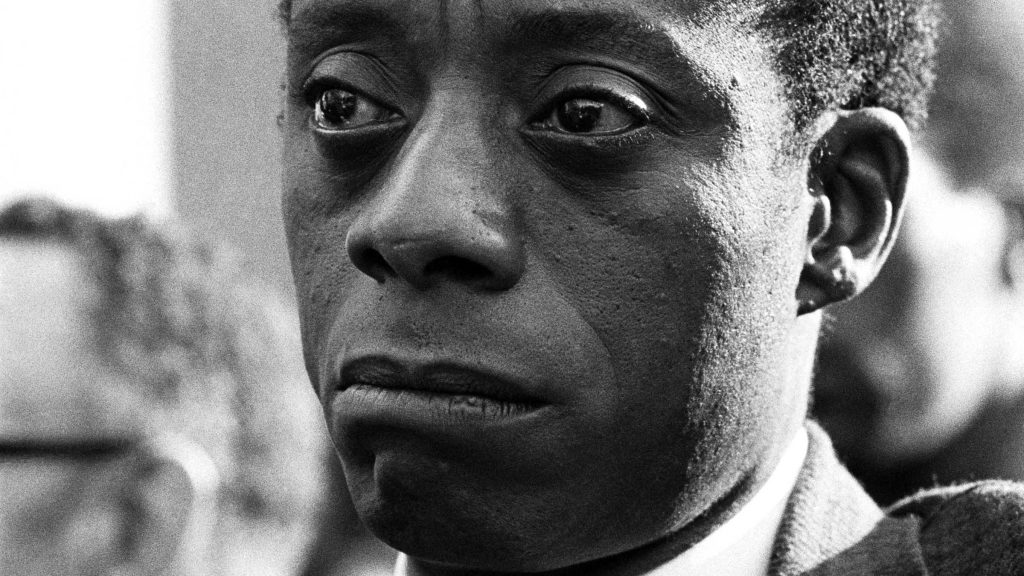 Transformative films move us emotionally and make us question ourselves. Joshua Oppenheimer's The Act of Killing, which exposes the mass executions of accused communists in Indonesia, forced me to find my own moral compass because it didn't give me any answers. Now I see the world slightly differently because I was forced to do that imaginative work.
Ultimately, I want to be changed after emerging from seeing a work. That's why I love being questioned. For me, the questions and the possibilities that allow for imaginative intervention will always be more interesting than someone just telling me the answers.