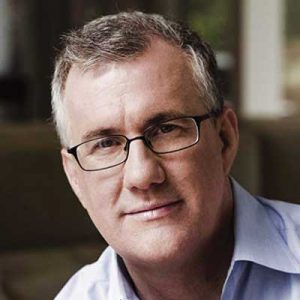 David Linde
Chief Executive Officer, Participant Media
Notable works: Roma, Biutiful, Y Tu Mamá También
Throughout my career, and prior to joining Participant Media in late 2015, I always gravitated toward telling original stories about extraordinary people doing courageous things — from Roma to Brokeback Mountain to Arrival.
The Post
The Post depicts the true story of Katharine Graham, publisher of The Washington Post, and editor Ben Bradlee as they attempt to publish classified documents about the involvement of the US government in the Vietnam War.
"The Post." 20th Century Fox, 2019.
The Post awards
"The Post (2017): Awards." IMDb, 2019.
So, when I became CEO of Participant, a company that was founded by Jeff Skoll with the belief in the purpose and power of its content to make the world a better place, it couldn't have been a more natural fit.
Since 2004, Participant Media has been producing social impact entertainment that inspires and entertains audiences while highlighting some of the most pressing issues of our time, and most importantly, giving those same audiences the means to take action. Our belief in the capacity of storytelling to spark and contribute to social change — instilled by Jeff — is baked into our DNA. It's what we do and it's what makes us unique, and what draws people to Participant, from our incredible team to the best-in-class impact and industry partners to some of the world's finest filmmakers working today, including Steven Spielberg, Ava DuVernay, Alfonso Cuarón, Tom McCarthy, Steve James, Laura Poitras and Joshua Oppenheimer.
Much of our award-winning content, like Spotlight, A Fantastic Woman, America To Me and The Post, has chronicled the brave struggles of individuals fighting for the truth against tremendous odds. Other films, like An Inconvenient Truth, RBG and Contagion, tell stories that speak to the contemporary zeitgeist. With all of our content, we seek to have an impact that can be extended long after the credits roll. Participant content should wherever possible inspire audiences to want to act, and our social impact team empowers them to do so by providing tools and connecting them to the social impact campaigns, the changemakers, the NGOs, and our other impact partners already working on the relevant causes. To try and ensure this happens, we've adopted a three-part process, steeped in understanding the tremendous value in partnerships, for making social impact entertainment effective.
To even think about engaging audiences around an issue, we need to tell them a story that moves them.
The Post box office
Wonder
Based on The New York Times bestseller, Wonder tells the incredibly inspiring and heartwarming story of August Pullman. Born with facial differences that have prevented him from going to a mainstream school, Auggie becomes the most unlikely of heroes when he enters the local fifth grade. As his family, his new classmates, and the larger community all struggle to discover their compassion and acceptance, Auggie's extraordinary journey will unite them all and prove you can't blend in when you were born to stand out.
"Wonder." Participant Media, 15 Dec. 2017.
For us, it always starts with the story. To even think about engaging audiences around an issue, we need to tell them a story that moves them. That's why we focus on partnering with great artists who understand these issues and who do see around the corner on the world's most pressing issues.
It's also the reason we make so much content: up to six narrative features, five documentaries, three TV series, and over 30 hours of digital short form content every year. Audiences and all our partners need to know that they can rely on Participant as a consistent source for powerful, purposeful content.
SoulPancake
SoulPancake are creators of smart, uplifting, meaningful, shareable content targeted to the optimistic millennial.
"Work." SoulPancake, soulpancake.com/work/.
"SoulPancake." YouTube.
The second part is all about distribution. No film can contribute to social change if it goes unseen. Thanks to the breadth of our content, and audiences' engagement with it through relationships built over many years, we've been able to cultivate global, ongoing, and preferred distribution partnerships with the major studios, the leading independent distributors, all the major pay television services, and now the streaming services as well. Through connections like these, we can consistently reach the widest possible audience all over the world.
This leads to the third and most essential part of our process: to catalyze the collaboration between audiences and impact partners on an issue. We see all of our content acting as both an accelerant for raising awareness and a connective tissue to their work. The wide range of nonprofits, NGOs, and foundations we work with on our social impact campaigns all value our ability to connect them to a broad network of concerned people all over the world.
The notion that stories can entertain, enthral, and contribute to social change in a meaningful way is quickly gaining traction in Hollywood and beyond.
Participant Media Academy Awards
Participant's more than 80 films include Spotlight, Contagion, Lincoln, The Help, He Named Me Malala, The Look of Silence, Citizenfour, Food, Inc. and An Inconvenient Truth.
"About Us." Participant Media, 4 June 2018.
That said, the potential impact of a film isn't always obvious — or immediate. Take, for example, Joshua Oppenheimer's 2014 film The Look of Silence, which documents the 1965–1966 Indonesian genocide. Three years after its release, a ripple effect created by the film and its impact campaign would lead to the declassification of US State Department files related to the mass killings — a historic achievement and the primary goal of Participant's social impact campaign for the film. Meanwhile, with Wonder, released in 2017, the main message of the film — compassion — was considerably more nuanced. Based on The New York Times bestseller, Wonder tells the story of how August Pullman, a boy born with facial  deformities, becomes his school's unlikely hero. We believe a film like this can still help create positive impact because compassion has a universal relevance. If we don't have compassion  for each other, how can we even attempt to address important global issues like those in The Look of Silence? If a story engages us and has the potential to create change, we'll consider it even if it doesn't fit perfectly into a specific category or cause.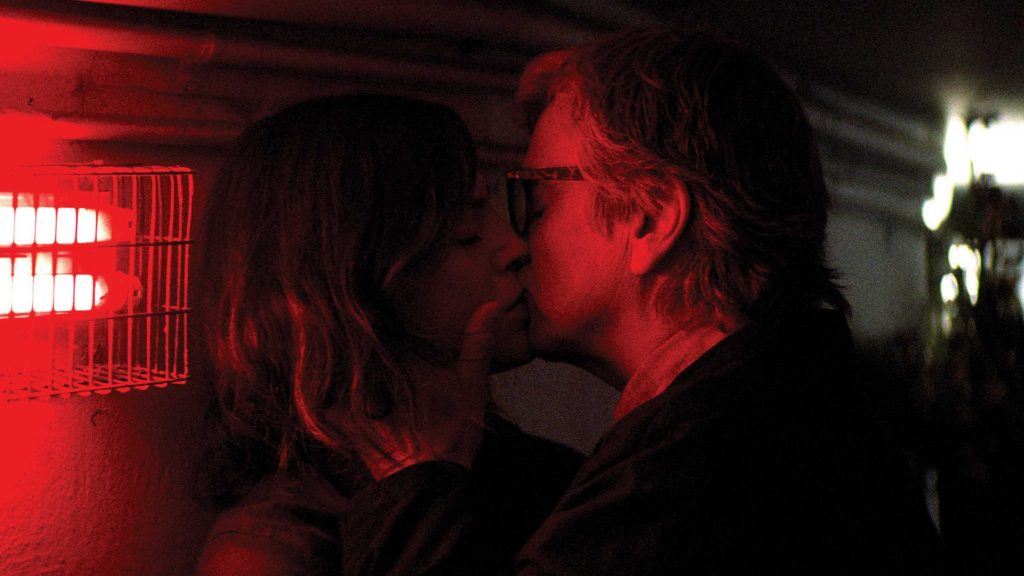 Wonder made more than $27 million in its first weekend. For us, the financial success of our titles, as well as the accolades they garner, is proof that there's a real hunger for social impact entertainment. The notion that stories can entertain, enthral, and contribute to social change in a meaningful way is quickly gaining traction in Hollywood and beyond.
This is what made Jeff's vision for Participant so prescient. His belief that storytelling is a powerful tool for social change is perfectly aligned with the rise of Gen Z, which represents the new "conscious consumer." This demographic already wields $44 billion in buying power and is predicted to comprise 2.6 billion people by 2020 — or roughly 32.5% of the population. People's expectations of what they should get from the money they spend has clearly changed. The Wall Street investment community is waking up to this fact; and the CEO of BlackRock, Larry Fink, stated in January 2018 in an open letter to global CEOs that without a sense of social purpose, no company can achieve its full potential. We've also seen a surge of "purposeful" advertising trying to connect products with causes. These shifts are happening because consumers are demanding them across all areas of business, the entertainment industry included. And because our mission is unambiguous — to change the world through storytelling — we have been able to refine and adapt to an industry that is undergoing profound transformation.
The idea that there is real value in supporting films that are able to do good in the world is not a one-off, singular mentality, nor are we alone in this thinking. In recent years, others have moved into this field — a fact that we welcome as it has always been a goal of Jeff's to see the field grow, because well-told stories can change the world. This has always been the heart of Participant Media, and we've never wavered from this focus.
The world is seeing stories and waking up to the incredible work done by impact partners. This means that together we have a real opportunity. And this really means everyone, from individuals and groups of friends, to brands and corporations. By creating powerful content that inspires audiences, we are forging amazing connections to make lasting and sustainable contributions to some of the world's most pressing issues.