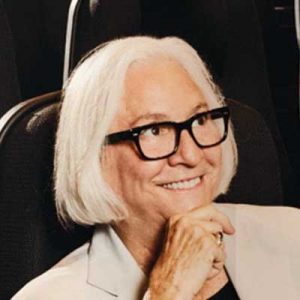 Teri Schwartz
Former Dean, UCLA School of Theater, Film and Television
Our world is evolving at a rapid pace. The challenges we face are more complex than ever.
With an optimistic eye to the future, I believe that storytellers, artists and scholars are the ones who will illuminate our common humanity and help us make sense of our lives and the world around us. The more that we share our stories, ideas and information across cultures and borders, the better we'll understand our interconnectedness and how to create deeper reservoirs of empathy, tolerance and understanding for our shared future.
Without question, this shifting landscape presents vast opportunities for educators. We're ideally placed to serve as mentors and teachers for the next generation of diverse storytellers and scholars whose dynamic works will create common ground for new stories and new ideas to show us a positive way forward. This is the very essence of social impact entertainment, and the reason I believe it's so vitally important that it be central to entertainment and performing arts education at all levels.
I had a wonderful 30-year career as an award-winning feature film producer in Hollywood. In 2003, I was appointed the inaugural dean of the LMU School of Film and Television. In 2009, I became the first woman dean of the historic UCLA School of Theater, Film and Television (UCLA TFT). I like to call us the Storytelling School. As Dean of UCLA TFT, I have the great privilege of leading an extraordinary creative and scholarly community. I have been able to put my life philosophy to the test — a belief that humanistic story can be used for good and for transformational change. I have the honor to help nurture and develop a new generation of diverse artists and scholars who embrace our UCLA TFT vision around the power of story to not only delight and entertain, but to enlighten, engage and inspire change for a better world. It's exciting to educate a new generation who have this consciousness — students who are inspired to use their stories, their creative works, their leadership and their research to make a difference.
Our vision is for TFT to serve as a premier interdisciplinary global professional school that develops outstanding humanistic storytellers, industry leaders and scholars whose diverse, innovative voices enlighten, engage, and inspire change for a better world.
At UCLA TFT, we are home to remarkable faculty — diverse thought leaders, scholars and artists who have long focused their work around themes of social responsibility. Each faculty member has a rich, individual interpretation of what social impact entertainment is, and each brings their own work to life in powerful and unique ways. There are far too many great UCLA TFT faculty to mention here, so I invite you to visit our website to learn more about our School, our renowned alumni and our faculty's remarkable teaching, research and creative work in our Film/TV/Digital Media Department and our Theater Department.
For this section of the report, I am very proud to highlight two immensely talented professors — Ellen Scott and Sean Metzger. Professors Scott and Metzger represent an outstanding new generation of educators, scholars and creative practitioners who are forging groundbreaking research, ideas, insights, connections and new directions across the social impact entertainment landscape. The focus of Scott's and Metzger's teaching and research is breathtaking in its depth and originality. As a result, both professors have garnered wide recognition for excellence in research and scholarly contributions to the field. I know you will enjoy reading about them and encourage you to find out more about their exceptional work.
In 2014, with a $10 million transformational leadership gift from visionary philanthropist, Jeff Skoll, to name and endow the Skoll Center for Social Impact Entertainment (Skoll Center SIE), we launched the new center to advance the role of entertainment and performing arts to inspire and drive social impact. It was a proud moment for all of us at UCLA TFT and our campus. We are deeply honored by Jeff's generous, enduring belief in us. It is a great privilege to reflect his profound core values and ideals to make the world a better place for all. We are also very proud to be associated with Jeff's groundbreaking company, Participant Media, along with his colleagues across the entire range of his enterprises and organizations.
I have been able to put my life philosophy to the test — a belief that humanistic story can be used for good and for transformational change.
The Skoll Center SIE's mission is to define and foster the new field of social impact entertainment. In laying the foundation for this emerging field, we hope to support and convene a diverse array of industry leaders, game changers, innovators, faculty, students, staff, alumni, distinguished artists and scholars to unite and support the creation of this new global ecosystem. It's a dream come true for all of us to now have this major center at our School where these ideas and work can come together in one place in such a powerful way. It's exciting for the Skoll Center SIE to be a north star magnet for the finest, most diverse leaders, thinkers, doers, innovators and creators from around the world to join our journey.
There are three core pillars to the Skoll Center SIE's work:
Pillar #1: Research. A dedicated UCLA TFT faculty committee is helping to shape and define our ongoing research agenda as we move forward with publications, research findings, symposia and special reports.
Pillar #2: Education and Special Initiatives. While there are many elements to this, three great examples are: 1) The recent workshop for students conducted by Participant Media focused on the development and execution of a social impact campaign based on two Oscar®-winning Participant films: Spotlight and An Inconvenient Truth; 2) The 2018 Future Storytelling Summer Institute — a six-week interdisciplinary program with UCLA TFT students, faculty and industry experts that focused on augmented reality as a viable platform for social impact storytelling; 3) The upcoming development of the first-of-its-kind graduate degree in social impact entertainment in 2019.
Pillar #3: Public Programming and Exhibition. This encompasses a broad variety of campus-wide, public events, including workshops, festivals, conferences, symposia and special screenings, the latter often in conjunction with Participant Media. Our annual Spark Change Summit is particularly important to us, bringing together leading authorities in the SIE space, along with rising talent, industry leaders, faculty and students in a single convening that welcomes both the local and global academic and professional communities at large.
As we build out the work of the center, we are drawing upon the ideas and experiences of a wide circle of UCLA TFT, campus and external experts. In addition, I am contributing several findings that have emerged from my own experiences over the past several years while advancing our vision and strategic goals. In my work as dean, I have found three distinct categories of alliances and partnerships that I believe help to define, move forward and fund our goals for social impact entertainment. They are: 1) Enlightened individuals; 2) Foundations and select organizations; 3) Like-minded companies across the creative industries. All three strongly share our ideals and world view. I believe these relationships are essential for anyone looking to make headway in this space. When you strike up a great dialogue with someone who shares your mission and values, it inevitably benefits both parties — and often the wider communities that surround you.
More individuals are understanding the great value of investing in educational programs and scholarships that inspire social impact and diversity.
Here are three examples that I would like to share with you:
Example #1 — Enlightened individuals: I have traveled tirelessly around the world over the past 10 years for our UCLA TFT telling our story and sharing our vision and mission. I have had the privilege of cultivating really interesting and inspiring relationships with enlightened individuals for the benefit of our diverse students, faculty, staff, as well as our research and creative projects.
One example has been garnering generous support from amazing individuals around the idea of empowering women to tell their stories. I have raised seven-figure leadership gifts from a wide array of enlightened donors from around the world for full-ride scholarships for our Master of Fine Arts (MFA) graduate degree in directing that "gives voice to the unique perspective of Arab women"; for full-ride scholarships for our MFA graduate degree in directing, screenwriting and producing that "gives voice to the unique perspective of Indian women"; and for full-ride scholarships for our MFA graduate degree in directing that "gives voice to the unique perspective of African American and Hispanic women." These individual gifts have been transformational for the scholarship recipients, for our School and for the campus. This unique model for visionary philanthropy has had a ripple effect around the world, too, by inspiring other enlightened individuals from many countries, including the US, to participate in this kind of mission-driven giving at our School supporting a wide variety of SIE focused programs and initiatives.
Without question, we have a compelling vision and story to tell. As such, more individuals are understanding the great value of investing in educational programs and scholarships that inspire social impact and diversity. Enlightened, generous individuals are discovering that they, too, have a very important part to play in making a difference by leaving a lasting legacy that benefits everyone — for this example, by empowering women with the opportunity for a great UCLA TFT education — one that allows for remarkable women, from all walks of life, to share their inspiring stories with the world — stories that until now have gone untold and that, in the telling, will make our world a far richer and more meaningful place for all.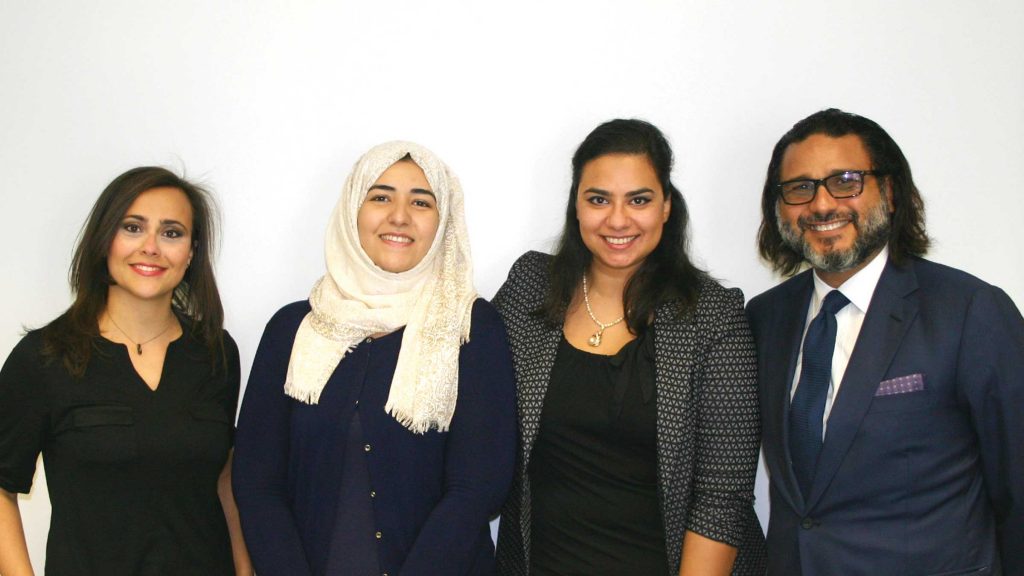 I think it's going to be sharing our stories across borders and cultures, and women's voices in particular, that is going to help save our world.
Waterschool
Six girls living along the Amazon, Nile, Mississippi, Danube, Ganges, and Yangtze rivers learn about water and sustainability and use their newfound education to protect their communities and homes.
"Waterschool (2018)." IMDb, 2019,
Frankly, I think it's going to be sharing our stories across borders and cultures, and women's voices in particular, that is going to help save our world. This is the power of what enlightened individuals can do with visionary giving focused on advancing social impact entertainment.
Example #2 — Foundations: The William Randolph Hearst Foundation (WRHF), one of the most important and forward-thinking foundations in the US, also  shares our ideals and strategic goals. This academic year 2018/19, through a major multi-year grant awarded to us from the WRHF, we have launched the WRHF Playwriting Lab Initiative at UCLA TFT that supports humanistic storytelling for theater and other forms of immersive performance. Not only does the grant fund our year-long student playwriting season and showcases, but it also provides faculty grants for the development of new plays with humanistic themes, and major funding for the inaugural WRHF Playwriting Lab Initiative Distinguished Playwright-In Residence program. Our first Distinguished Playwright-in-Residence is Pulitzer Prize winner and Tony®-nominated playwright, Paula Vogel. A true American master, her profound, original works, focusing on family, relationships, AIDS, LGBTQ issues and the state of our human condition, overflow with brilliance and searing insight. Paula will hold master classes for our students; will have a staged reading of a new play that she will workshop with our students; and conduct a public lecture and other special activities to benefit our entire community. Every aspect of this strategic initiative is focused on using the power of story expressed through theater to inspire change.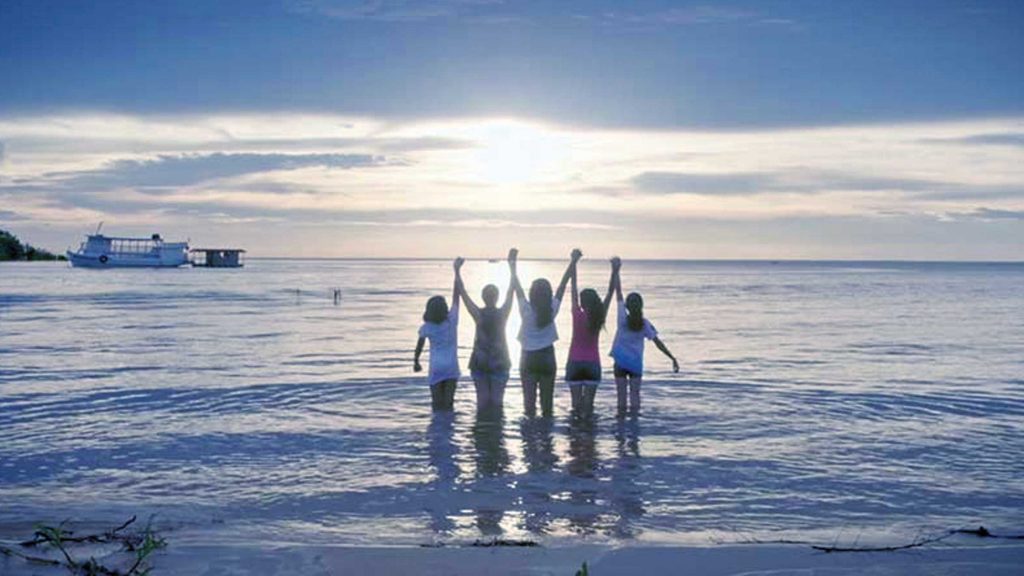 The goal of making this film was to raise awareness about water and the environment, to inspire change and to galvanize audiences.
The WRHF understands the importance of supporting all forms of social impact entertainment to ensure its ongoing success both at the educational and professional levels. We couldn't imagine a more visionary and generous foundation partner to help advance our shared goals.
Example #3 — Creative industries: We have created unique industry partnerships with those who share our vision and ideals — like-minded partners who understand the value of investing in, and creating a pipeline for, the development of outstanding diverse new talent whose stories not only have commercial value, but are ones that have the great potential to make a difference.
One example is our new Storytelling Institute — a groundbreaking model for a six-week in-residence graduate screenwriting program that we launched in 2018 for eight outstanding graduate-level screenwriting students from UCLA TFT and France in partnership with the CEO of Vivendi/Canal+, the President of the Cannes Film Festival, the Mayor and City of Cannes, and the President of the University of Côte d'Azur. The Institute is fully funded by a multi-year commitment from Vivendi/Canal+ and supported by the partners all of whom share common values and a belief in the power of story to make a difference. During the residency, the students write a feature film screenplay and have a "first-look" deal with Vivendi/Canal+. Underscoring the Storytelling Institute's stated mission is that the screenplays must be ones that have stories that matter. Following the success of the first year, we are now going into our second year of the Institute with UCLA TFT and French graduate screenwriting students who have so much promise and talent.
We've set up an equally rewarding partnership with Sony Television who also share our vision and mission. They have made a multi-year commitment to support a writing for television class with a "first-look" deal with Sony Television and Sony Crackle. To date, several of the students' scripts have been optioned by Sony.
Another great example of industry support for SIE is Waterschool — the first feature documentary made in the history of our School and now streaming on Netflix in 193 countries and translated into 26 languages. The film was produced in partnership with the world's leading crystal company, Swarovski, and its visionary leader Nadja Swarovski. Swarovski is a remarkable company who uses their vast resources to make a difference in the world. The goal of making this film was to raise awareness about water and the environment, to inspire change and to galvanize audiences, and young people in particular, to action.
Waterschool explores the stories of six girls and young women living in underserved communities along the major rivers of the world. We see how the girls' and young women's lives have been empowered and transformed by the Swarovski Waterschool educational program which serves over 500,000 young people worldwide with its focus on water, hygiene, sanitation and sustainability. To make the film, a team of seven outstanding final year UCLA TFT graduate filmmaking students worked collaboratively across five continents on the six major rivers of the world (Ganges in India, Amazon in Brazil, Mississippi in East St. Louis, the Yangtze in China, Nile in Uganda, Danube in Austria) to capture these amazing stories.
It was an honor for us to work with Nadja and Swarovski to make Waterschool. I'm so proud of our students and thankful to everyone who worked on the film including our faculty advisors and our Distinguished Mentor, Academy Award®- and Emmy®-nominated filmmaker, Lucy Walker. A true team effort, everyone was inspired to create a work of great merit and meaning — one that would use the power of story to not only move and engage people, but also drive social impact around one of the world's most pressing issues of our time — water.
Throughout 2018, we had special screenings and panels at the Sundance Film Festival, the World Economic Forum in Davos, Switzerland, the Cannes Film Festival, the Toronto Film Festival and the United Nations. Several of the grad students, now alumni, have now gone on to work on other feature films — their professional careers having been launched as a result of Swarovski's investment in nurturing and developing the new storytellers who have an eye for creating social impact entertainment. Playing a big part in the overarching strategic goals for this project, Swarovski has funded and launched a major global social action campaign to accompany the release of the film. Serving as the critical follow-up elements to raise awareness and drive change, the campaign includes a customized website, social media platform, special student screenings in the US and worldwide, panels, online global newsletter, and an expanded online Waterschool curriculum.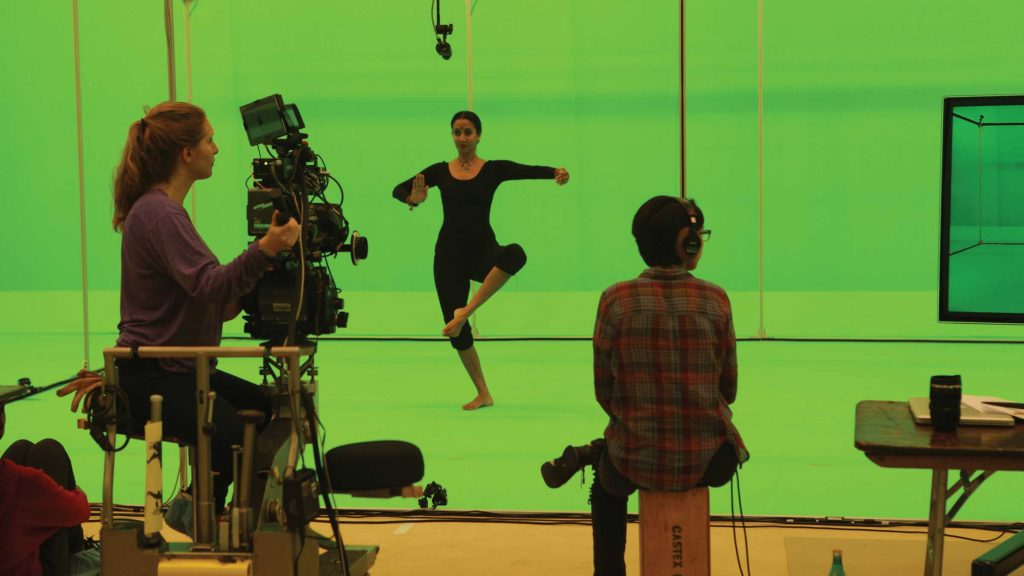 It is immensely gratifying to have launched these SIE programs and initiatives.
These are just a few examples of the strategies I wanted to share with you from an educational perspective. It is immensely gratifying to have launched these SIE programs and initiatives with our UCLA TFT faculty, staff, students, donors, foundations and like-minded industry partners who have joined us to nurture and develop a new generation of humanistic artists and scholars whose work will not only delight and entertain, but enlighten, engage and inspire change for a better world.
I'm very fortunate to be dean of one of the world's most distinguished schools of entertainment and performing arts. This is joyful work for me. In a way, I feel like a gardener with a big watering can in hand, helping to sprinkle water on the seeds and bulbs that we're planting here and around the world. Our field is a beautiful one and it's exciting to see flowers blooming everywhere.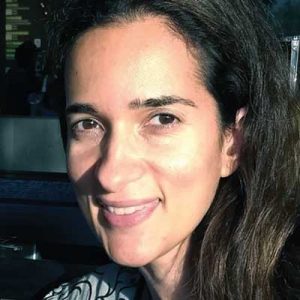 Ellen Scott
Associate Professor, Vice Chair, Cinema Media Studies, Film/TV/Digital Media Department, UCLA School of Theater, Film and Television
My work centers on the political meanings of media, focusing on race — and African American identity specifically.
I am currently engaged in two major research projects. The first explores the history of slavery on the American screen, with reference to film production and reception. Built on extensive archival research into the production politics behind depicting slavery from the silent era — when many viewers still had personal memory of the institution — to the present, my book, Cinema's Peculiar Institution, will be the first comprehensive history of American slavery on screen. The project is accompanied by a digital, archival component supported by the Institute for American Cultures here at UCLA. This digital component is a public-facing, online archive and resource which seeks to allow researchers of all ages to explore the history of slavery's representation in films.
My second book project Bitter Ironies, Tender Hopes: Black Women Film Critics from Classical Hollywood to Blaxploitation, explores the film writings of over forty black American women, from the Classical Hollywood era through to the year when the first black woman made her own feature film. The project departs from existing, largely theoretical scholarship on black women's spectatorship by bringing greater historical specificity and by drawing attention to the intersections of black women's film writing with broader struggles to define freedom. The book includes a substantial edited section collecting reviews written by black women film critics from the 1920s through to the 1970s. It wasn't until 1980 that a black woman had an opportunity to direct a feature film. But before there were black women directors like Julie Dash, Cheryl Dunye, and Ava DuVernay, there was a generation of black women who did not have access to the director's chair and whose powerful ideas about the screen were expressed through critical writing.
Both projects investigate the ways that media converges with social practice, influencing larger social institutions through representation but also through surrounding acts of censorship, protest, and criticism. TFT makes a good home for this work because of its long history of engagement, through scholars like Teshome Gabriel, with the work of theorizing media as a site of political engagement and political imagination.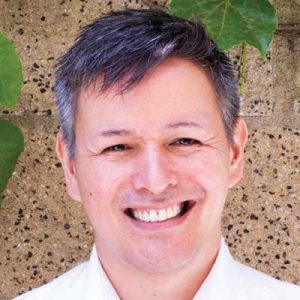 Sean Metzger
Professor, Critical Studies, Vice Chair, Undergraduate Studies, Theater Department, UCLA School of Theater, Film and Television
I work on performance and visual culture — art, fashion, film, and theater.
More specifically, I study the articulation of ethnicity, race, gender, and sexuality across media platforms in transnational contexts. I wrote two books on this topic — Chinese Looks: Fashion, Performance, Race and The Chinese Atlantic: Seascapes and the Theatricality of Globalization — as well as dozens of articles, and I've co-edited several anthologies, including Awkward Stages: Plays about Growing Up Gay.
I often tell students I want them to imagine differently. In other words, I am not primarily interested in reproducing what people already know (a canon of playwrights, for example). I see my research as addressing social issues like racial and socio-economic disparities, but I also hope it enables us to reframe pressing problems. As one instance, because I am interested in different gender formations across time and cultures as well as the position of women and sexual minorities in American society today, I have structured my undergraduate theater history class to emphasize women. Indeed, all the plays and performances we study are authored by women, in part to help students realize how male-centered traditional theater history tends to be. I provide my students with a different archive by which to imagine theater and performance in order for them to create art that matters in relation to often-submerged histories.
In my capacity as President of Performance Studies International, I see graduate students around the world working through a variety of interdisciplinary frameworks. Such frameworks include "performance as research," a category that brings experiential knowledge together with more theoretical work. I have been thinking about bringing more of this paradigm into the undergraduate and PhD curricula. I wish to collaborate with institutions where that model has worked well, for example, in Australia and South Africa. My hope is that some international collaborative work can be facilitated across the faculty and student body. I'd love for us to create more work that not only engages with social issues but also helps to enact solutions to those problems.