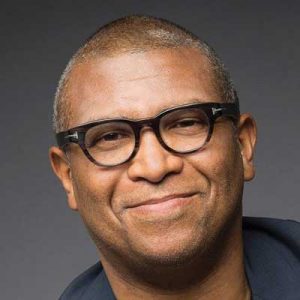 Reginald Hudlin
Producer and director
Notable works: Marshall, Django Unchained, House Party
The first movie to be shown in the White House was D.W. Griffith's racist epic, The Birth of a Nation.
The Birth of a Nation
Portraying the Ku Klux Klan as heroic underdogs, silent epic The Birth of a Nation (1915) is widely considered to be the most controversial film of all time. At once one of US culture's greatest artistic achievements and one of its most abhorrent racist artifacts, it becomes more shocking with every passing year.
2012 Survey on self-esteem after watching TV
In a 2012 survey of almost 400 black and white boys and girls, researchers found the only demographic that didn't experience lower self-esteem after watching TV was white boys.
After the screening, President Woodrow Wilson declared that he had been watching "history written in lightning." That film should not be called "history," but the president's response was apt in other ways: it hit upon the new medium's ability to bring myths to life, to make them seem real in the most powerful ways possible.
While our elementary schools take the most exciting stories of our collective past and manage to make them boring, movies do the opposite. They pump the excitement back into these stories. They make people care and remember. The mere act of making a movie elevates a topic that may otherwise be lost to the general public.
I want my films to make a difference in the world. As I see it, there is only one way to do that effectively: through an incredibly entertaining film where the social impact is seamlessly woven into the storytelling.
Marshall was a tough movie to make because people thought they already knew the story. They'd already seen films about the civil rights movement; they'd seen great courtroom thrillers like To Kill a Mockingbird and Inherit the Wind. So with Marshall, we had to say things that had never been said before. We had to make a movie that resonated with audiences today.
Marshall offered a fresh take on issues that were relevant and complex. It examined the nuances of racism — between the North, which is traditionally perceived as more liberal, and the South. It also contrasted the victimization of black men with that of white women. These are weighty subjects that aren't always the easiest to engage with. Similarly, Thurgood Marshall himself is a towering icon of American history, so we had to try and take him off the pedestal to make him relatable. Marshall was a hero but not a saint; he smoked, drank, loved to joke and wasn't scared of a fight. Seeing his swagger really opened up a lot of kids' eyes. They realized you could be a cool, well-dressed player, and also the smartest guy in the room — any room.
I've always believed the best way to override the myth that diverse films can't generate box office success would be to play to genre, because the genre appeal will override any racial pushback. The success of Black Panther confirms that. The film also adopted a rendition of the character that black comic book writers had created — one that made the Black Panther as powerful as, if not more powerful than, his white counterparts. So when the movie embraced the tone of the issues that writers like Christopher Priest or I wrote, it really delivered to its core audience without alienating everyone else.
How do you strike that balance between the storytelling and the message, between entertainment and social impact?
The blaxploitation genre
Emerging out of the civil rights and Black Power movements and aimed at young, city-dwelling African American males, the blaxploitation genre was the first real explosion of American cinema dominated by, for, and about communities of color. With its main years of production taking place between 1972 and 1975, blaxploitation cinema was contradictory, confrontational, and controversial. It both smashed and reinforced stereotypes of blackness, reflected and exaggerated life on the streets and in the ghettos, and, despite its crossover appeal with white audiences, alienated as many viewers, critics and activist groups as it attracted.
How do you strike that balance between the storytelling and the message, between entertainment and social impact? The masters have also wrestled with this question. With The Bicycle Thief, Vittorio De Sica delivered a powerful film about poverty that resonated with audiences worldwide. But he was troubled that the lower class, who were the subjects of his film, did not like it as much as the elites. So he made Miracle in Milan, a fantasy film about the struggles of a poverty-stricken orphan, to connect with that audience. In the end, it was not through a single film but through his body of work that De Sica managed to reach different people on different wavelengths on issues and topics they cared about.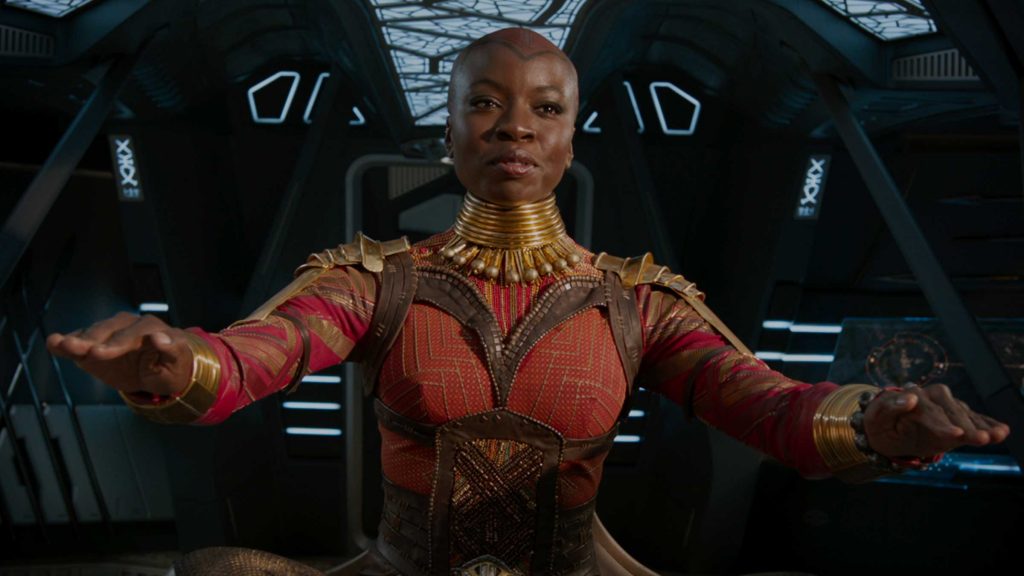 We can also learn how to strike that balance by acknowledging the political content in popular films like Star Wars, Raiders of the Lost Ark and Night of the Living Dead. It can even be instructive to compare films that tackle the same subject, like Fail Safe and Dr. Strangelove. Both are about nuclear war, but which was better at changing people's views?
WakandaTheVote campaign
#WakandaTheVote campaign was an initiative that allowed people to set up voter registration events at local theaters or register to vote via text message. The initiative was headed by Kayla Reed, Jessica Byrd, and Rukia Lumumba, who also created the Movement for Black Lives' Electoral Justice Project.
The campaign saw registration events take place in cities like Dallas, Durham, Miami, and Atlanta, and people have signed up to hold more than 100 registration events in at least 50 cities since the initiative launched.
Today, you can take a cellphone and shoot a movie that can be shown in theaters or downloaded in homes all over the world.
Disney donates Black Panther proceeds to STEM organizations
Disney announced it would donate $1 million of the proceeds from Black Panther to STEM programs at the Boys & Girls Clubs of America, in a nod to one of the movie's key themes: how technology can empower young people from marginalized communities.
Black Panther box office
"Black Panther." Box Office Mojo, IMDb.com, Inc.
Looking ahead, I'm cautiously optimistic for black cinema, though it does seem to go through boom-and-bust cycles. The blaxploitation movement of the 70s gave us films like Shaft, Superfly and Foxy Brown that still resonate through pop culture today. The movement faded, and the 80s yielded only two black movie stars, but they were superstars: Eddie Murphy and Prince. The 90s brought a new crop of filmmakers — Spike Lee, John Singleton, me and many more. Today there's a wider range of black films making more money than ever before. And in television, the dominant medium of the time, black representation in front of and behind the camera is even more encouraging.
Audience split for Black Panther
In the US, 37% of Black Panther's overall audience was African American, which is well above the norm. The average movie audience is about 15% African American, according to box office tracking companies ComScore and Screen Engine.
There's another important shift happening right now too, and one that's sometimes overlooked: the ever-increasing access to production and distribution. Today, you can take a cellphone and shoot a movie that can be shown in theaters or downloaded in homes all over the world. These technological breakthroughs mean less gatekeeping and more freedom for the artists. So decide what impact you want to have, find the stories you know and believe in, choose your medium, and go do it! You don't need permission. Fail faster and get better.