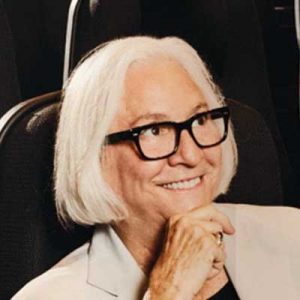 Teri Schwartz
Former Dean, UCLA School of Theater, Film and Television
Story has the ability to build bridges of understanding, tolerance and respect, helping us to make sense of our lives and the world around us. The time has come to use the infinite power of story, as expressed through entertainment and performing arts, to inspire social impact.
We are the Storytelling School. We believe that story can both delight and entertain, and enlighten, engage and inspire change for a better world. This is our vision at the UCLA School of Theater, Film and Television (UCLA TFT). We are nurturing and developing a new generation of diverse artists, scholars and industry leaders aligned with our ideals and united in the pursuit of new creative work and research that makes a difference in the world.
My own path into social impact entertainment (SIE) has been a long one. In early 2003 when I first became a university dean, I began working on an idea that would put my life philosophy to the test — a major university research center focused on the power of entertainment and performing arts to inspire social impact. The structure of this new center would be built upon three pillars: research, education and special initiatives, and public engagement, programming and exhibition.
At the time, there wasn't a university model fully focused on this topic that I could draw upon for information as the field was in its infancy. That would change in 2007 when I met visionary philanthropist, Jeff Skoll. Jeff was in the early days of building Participant Media — a great company whose vision to use the power of story to not only entertain but to inspire social impact aligned with mine at the educational level. Jeff has played a crucial role in shaping the ideological foundations of this emerging field. Through Participant Media, he has produced and supported some of the most iconic, award-winning SIE films to date, including Oscar® winners Spotlight, Citizenfour, and An Inconvenient Truth, amongst many other brilliant films. Without question, I was very inspired by what Jeff and his team were endeavoring to accomplish. I forged ahead with the confidence that we were doing something meaningful that would have lasting impact at both the industry and university levels.
In 2009 when I became the Dean of UCLA TFT, I brought the idea for the center with me as part of an overarching vision and set of goals for the School. We were fortunate that it was a vision shared by Jeff who made a transformational leadership gift of $10 million to name and endow the new Skoll Center for Social Impact Entertainment at UCLA TFT (Skoll Center SIE) in 2014. We are deeply honored and grateful to have this remarkable center bear Jeff's name and reflect his profound core values and mission to make the world a better place.
The State of SIE is the Skoll Center SIE's first major publication: a report that aims to map and explore the emerging field of social impact entertainment. We've gathered opinions and key insights from some of the most compelling voices across this landscape, exploring many of the major themes that have defined the Skoll Center.
SIE's work to date: the most effective strategies for driving impact through storytelling; the question of when, within the creative process, impact should first be considered; the key role of research to explore, contextualize and help define the field; and the importance of partnering with the right allies across the entertainment and performing arts industries for new ideas, special projects and initiatives.
SIE is an idea whose time has come. As our world has become more complex and challenging, artists, scholars, educators, and industry leaders are realizing the true value of social impact entertainment — not just in terms of moving and changing people from all walks of life by creating deeper meaning and connections for all of us, but also by a new-found belief in the double bottom line: that you can do well and do good in life.
In my own contribution to this report, found within The Bigger Picture section, I expand on my work in this field and explore strategies and opportunities for educators working in this space.
I hope you find this report very useful and engaging. I am so optimistic about the future of SIE. Its promise and possibilities are limitless. Please consider this an open invitation to join us on this amazing journey — we look forward to welcoming you on board.
Thank you,
Teri Schwartz