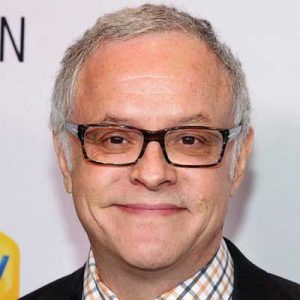 Neal Baer
Creator, writer, producer, and social activist
Notable works: ER, Law & Order: Special Victims Unit
To be a good physician, you have to know your patients. You have to understand their stories in order to help them.
The Joyful Heart Foundation
When Law & Order: SVU featured the rape kit backlog in the third episode of its 12th season, "Behave," the Joyful Heart Foundation hosted a screening event in Los Angeles. It was attended by key members of the LAPD and city leadership, who were asked tough questions about the backlog progress.
ER rankings
The more you are exposed to people, the more you realize that health is intimately tied to issues of social justice. Wealthier people have better food, better healthcare, and less violence. It was my understanding of and passion for these issues that led to my career in television. I wanted to explore these complex ideas through long-running, relatable characters that audiences not only loved and trusted, but also hopefully learned something from.
HIV Rates
Television as a medium has the potential to dramatically influence people's understanding of health issues. During my first season at ER, the New England Journal of Medicine published an article that lambasted representations of CPR on television. This was an important milestone for me: it made me realize that people got their healthcare information from TV, and that as a consequence, we had a duty to be as accurate as possible. We put so much effort into making our shows look real because we wanted people to believe these were real doctors doing their jobs, so the issues we were presenting had to be equally authentic.
Unlike with film, TV can explore themes repeatedly over years or even decades. We did that on ER with Gloria Reuben's character, who was diagnosed with HIV early on in the series. In year 14, she was brought back to the show so viewers could see that she was doing well and living a healthy life, to give closure to this character and to say something important about how people can live and thrive with HIV. This kind of storytelling has a measurable impact on audiences. A 2003 study by the Kaiser Family Foundation revealed that 53% of ER's regular viewers learned about important health issues from the show, and 51% revealed they also spoke with family and friends about the health issues addressed on the show.
HIV in the South
HIV infection is most acute in Southern states, which, as of 2014, accounted for 54% of all new HIV diagnoses.
The South is also home to 21 of 25 metropolitan areas with the highest HIV prevalence among gay and bisexual men.
In 2014, nearly 3,000 people in the Deep South died with HIV as an underlying cause. Among black men in this region, the HIV-related death rate was seven times as high as that of the US population at large.
The Centers for Disease Control and Prevention reported that only 48% of black gay and bisexual men effectively suppress the virus with consistent medication and the numbers are even lower for these men in their late teens and 20s.
People trust what they see on TV, but you can't just preach about complicated social issues, and that's where the art of storytelling comes in. In 2010 we aired an episode of Law & Order: SVU that was inspired by a woman who spoke at a fundraiser for the Joyful Heart Foundation, which was started by SVU star Mariska Hargitay in 2004. The Foundation — which sheds light on issues that affect sexual assault survivors, like the backlog of rape kits — has served more than 18,500 survivors and healing professionals, effected policy changes, and connected more than 3.9 million people to help and resources.
At the fundraiser, we learned that the police had never even opened this woman's rape kit. Our episode of SVU starred Jennifer Love Hewitt as a sexual assault survivor afraid to leave her house, and it became an emotional springboard for existing and new social impact campaigns to clear the backlog of untested kits. Thousands of rape kits have now been processed, leading to investigations, convictions, and the identification of serial rapists via the CODIS and NDIS DNA databases.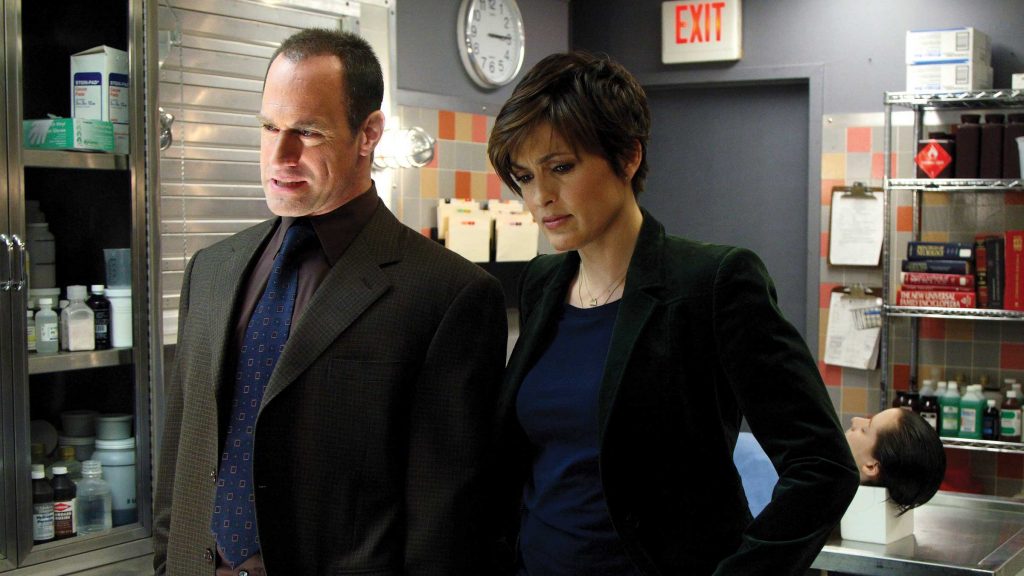 I'm really proud of the impact that our show has had on certain issues, but I've also learned that it can often take a long time for change to happen. Sometimes an issue is too fresh or the audience isn't ready. I'm happy that ER is streaming on Hulu, and that SVU is in perpetual repeats, so that these shows are seen over and over. They're great boosters of social issues, and serve to keep the message in people's minds.
There is a lot of talk about this being the golden age of television, but I'm not so sure. There may be more violence and nudity, but networks and cable companies are very conservative as they try to retain viewers in a world with endless options for entertainment. There are shows now that are beautiful and are spending huge amounts of money, but in terms of social issues I think there's so much competition that there's a fear of offending audiences.
Times have changed, and so has the television landscape.
Streamed
In the first 10 months of 2018, over 258 million episodes of Law & Order: SVU were streamed on Hulu.
There's a reticence to tackle subjects that are loaded, even taboo — topics like abortion, HIV, and gun control. HIV is still a real problem in the US, particularly amongst people of color. At the end of 2015 there were 1.1 million people in the US who were living with HIV, but we haven't seen that reflected on screen. It's the same problem with abortion, which we tackled in season six of ER with "Match Made in Heaven." The episode received a lot of attention, but now the issue is rarely mentioned on TV.
On the other hand, I couldn't get much press interest for the 2008 ER episode we did about rape in the military, but now it's a more widely discussed topic. Likewise, on SVU we did the first show about a transgender youth taking hormone blockers around 2009, and today there's a much more open discourse around gender and identity. Either way, times have changed, and so has the television landscape. Our episodes may have paved the way for a dialogue around certain issues, but they're one part of a larger cultural shift in entertainment.
I do believe that networks are willing to listen if you show them the data behind the issue you want to explore. You have to start the conversation and — through multifaceted characters struggling to cope with complex issues — lay the groundwork, even if it's not the right moment for that particular topic. Television is an extremely powerful tool for influencing people's understanding of public health, and there are so many great writers out there who are passionate about these issues. If given the opportunity, they can tell stories that will really make a difference.