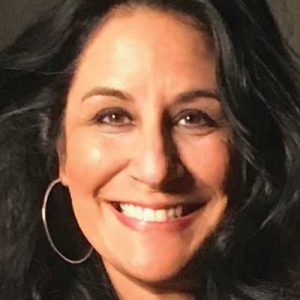 Bonnie Abaunza
Founder of the Abaunza Group
Storytelling has the power to mobilize people around the world to effect positive change.
Hotel Rwanda
Hotel Rwanda is based on the true story of Paul Rusesabagina, a hotel manager who housed over a thousand Tutsi refugees during their struggle against the Hutu militia in Rwanda during the 1994 Rwandan genocide. The film explores the themes of political corruption and violence associated with the genocide.
Through the company I founded, the Abaunza Group, I create social impact campaigns to help films move the needle on critical social, political and cultural issues.
Social impact campaigns help drive audiences to films (as well as documentaries, TV series and other content) by launching advocacy initiatives and calls to action based on the social issues they address. The campaigns bring together filmmakers, production companies and distributors with organizations engaged in the issues such as non-governmental organizations (NGOs), community-based groups (CBOs), think tanks, and foundations.
Collaboration is vital right from the beginning. First, you have to define the issue that you want to highlight to the public and then create specific initiatives that will help individuals take action. It's critically important in any social impact campaign to define those initiatives, metrics and goals in partnership with the people doing the work on the ground, on the policy side, and in agencies and governments who have the power to effect change.
It's important to give social impact campaigns a long runway.
"Til It Happens to You"
"Til It Happens to You," performed by Lady Gaga at the 2016 Academy Awards®, was also nominated for Best Original Song. The song won Outstanding Original Music & Lyrics at the 2016 Primetime Emmy® Awards.
"The Hunting Ground (2015): Awards." IMDb, 2019.
The Hunting Ground box office
"The Hunting Ground." Box Office Mojo, IMDb.com, Inc.
Working with organizations helps you to analyze your issue from all perspectives, and this is crucial. With the right NGO on your side, you'll have credible experts who understand the complexity of the issues and who are prepared to stand up and say that your case is absolutely accurate. This is vital because if you want to have a successful social impact campaign, you have to be able to answer people's questions.
You also need to address the naysayers or the people who are on the fence in order to bring them over to your side to take action. In doing so, you have to take into account the fact that some people are going to question you or point to competing arguments. You need to be prepared for this, and with the right partners, you will be.
Building a strong coalition behind a movie takes time though, partly because securing NGO support requires many levels of approval before sign-off to support a film. This is one reason why it's important to give social impact campaigns a long runway. If you truly want to make an impact, a minimum of four months lead-time before the movie is released is what I would recommend — but eight months to a year is preferable so that conversations can start even during the production of the film. This allows the impact producer to see the film far enough in advance to start coordinating effectively, and for NGOs to harness their networks of influencers, press contacts and begin to mobilize their members. Plus it gives you time to define your impact goals and come up with a plan of action for how to achieve them.
Some distributors are often reluctant to allow that much time for social impact campaigns because they are concerned about "politicizing" a film that is not necessarily political in nature. They need to understand that the public is engaged and interested in the issues raised in the movie, and that it's not fair or feasible to only allow a short window of, say, four weeks to raise awareness of the film and then mobilize people before a film's theatrical release. If you're able to work with ample lead-time, you'll be able to make the most of your partnerships.
For example, during my tenure at Amnesty International as Director of the Artists for Amnesty Program, I worked on Terry George's 2004 drama Hotel Rwanda. One of the most strategic decisions that the studio MGM/UA made was to engage Amnesty International eight months before the theatrical release of the film. As a result, we were able to build a campaign for a film about the Rwandan genocide that was, somewhat counter-intuitively, released during the Christmas holiday.
Social impact campaigns can create value long past the film's theatrical life.
Blood Diamond box office
"Blood Diamond." Box Office Mojo, IMDb.com, Inc.
With time on our side, we were able to work closely with the MGM/UA marketing team on a joint campaign that targeted people within and beyond the activist and human rights networks. We promoted the story as one of a heroic man trying to save his family and community, as well as a film about the Rwandan genocide. With the engagement of Amnesty staff, including the organization's directors of Africa Advocacy, Human Rights Education, Membership Mobilization, Social Media and Communications, we were able to come up with a really effective, multi-tiered marketing campaign that appealed to a wider demographic.
In terms of budget, a social impact campaign for a studio feature film can cost between $300,000 and $500,000 (depending on number of initiatives, events and whether the impact campaign has a domestic and /or international focus). Documentaries and indies will cost less, perhaps between $75,000, and $150,000. When the filmmakers are negotiating those deals with potential distributors, they should consider the fact that these campaigns can bring many additional benefits to a film's release. When you have a strong social impact campaign in place, you can — in addition to affecting the issue — activate new audiences, new press opportunities, and create social media buzz for the film. These campaigns can also create value long past the film's theatrical life. They can continue to increase DVD sales, drive viewers onto streaming platforms and raise viewership on cable.
The long lifespan of these films can allow them to become part of the fabric of society. Take Kirby Dick and Amy Ziering's documentary The Hunting Ground, for example, which brought the issue of sexual assaults on college campuses into the national spotlight.
One of the film's social impact campaign partners was the It's on Us Campaign, which was created by President Barack Obama's administration to raise awareness about sexual assault on college campuses. Diane Warren and Lady Gaga wrote the Oscar®- nominated song "Til It Happens to You" and performed it at the 2016 Academy Awards®. After Lady Gaga appeared on stage alongside dozens of survivors of sexual abuse, It's on Us reported that 22,000 people signed the campaign's pledge. There was a 400% increase in Google searches for the campaign, Snapchat reached millions by releasing an "It's On Us" filter during the telecast, and there were 48,719 #itsonus tweets with a reach of 250 million. The campaign website had 154,704 page views in just 24 hours. The number for a sexual assault support hotline wasalso broadcast at the end of the "Til It Happens to You" music video, and saw a 34% increase in calls after the video was released. By the end of 2018, the music video had over 45 million views.
We then had to come up with concrete ways to effectively mobilize the public.
National Day of Action on Conflict Diamonds
During the National Day of Action on Conflict Diamonds, Amnesty International activists visited 246 jewelry stores to conduct a survey of how well jewelers knew company policies about conflict diamonds.
Leavitt, Charles, and C. Gaby Mitchell. "Companion Curriculum to Blood Diamond." Amnesty International, 8 Jan. 2007.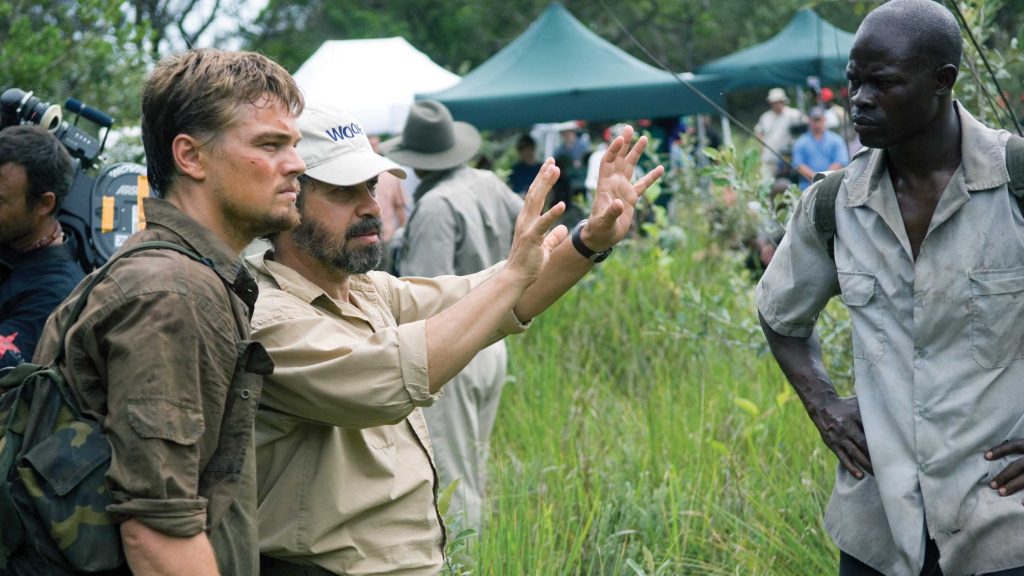 The enduring power of a social impact campaign is perhaps no better illustrated than with our work for Edward Zwick's 2006 movie Blood Diamond. Set in Sierra Leone in the 90s, the movie sheds light on how diamonds are mined in war zones to finance conflicts. For our campaign, Warner Bros. and director Ed Zwick worked closely with Global Witness and Amnesty International to come up with ways to engage audiences around this incredibly complex issue of conflict diamonds. Having Amnesty International and Global Witness on board — both experts on the issues of conflict diamonds and the human rights situation in Sierra Leone long before the film was produced — proved essential.
For example, when the World Diamond Council found out the film was being made, they sent a three-page letter to Ed Zwick pointing out the strides the diamond industry had already made to remove conflict diamonds from the market. In our eyes, they were throwing down the gauntlet, and we picked it up. There was tremendous press interest in the film and the two organizations had the facts, the reports, and the witnesses — and most importantly, we had a very powerful film. With our experts, we were able to effectively engage in a very public battle that ensued over the film.
To this day, people continue to ask jewelers whether the diamonds they are buying are certified clean.
Amnesty bracelets
Leading up to the release of Blood Diamond (December 8th 2006), Amnesty International volunteers handed out 35,000 red rubber bracelets donated by the studio (they were also available at amnestyusa.org for $2).
We then had to come up with concrete ways to effectively mobilize the public. We created a downloadable, easy-to-read consumer guide explaining the supply chain of blood diamonds and providing questions people could ask when shopping for diamonds. We also created a school curriculum containing activities and lessons designed to spark classroom discussions about the conflict in Sierra Leone and how conflict diamonds played a role. We knew that students would tell their parents and other adults about the issues — and the adults were the ones buying the diamonds.
Because of the film and its impact campaign, people asked jewelers whether the diamonds being sold were "conflict free." Jewelers put up signs in their shops to reassure conscious consumers. To this day, people continue to ask jewelers whether the diamonds they are buying are certified clean. This illustrates how the movie and campaign led to a new populist vernacular to describe the industry around blood diamonds — one that now extends to blood chocolate, blood minerals, blood gold and more.
Beyond educating consumers, we also needed to challenge the romantic imagery perpetuated by the phrase "diamonds are forever." So we decided to fight symbolism with symbolism. At the time, everyone was wearing charity bracelets inspired by the original Livestrong band. We created a blood red bracelet with "Blood Diamond" emblazoned across it. It was a huge success, with 35,000 bracelets distributed across the country prior to the film's opening day.
We fought a good fight, and I like to think we won.
When the movie was nominated for five Academy Awards®, we decided to drive our message home on the red carpet. We created a special pin for people to wear on Oscar® night and gave them to the Blood Diamond cast as well as other celebrity activists. It received huge press attention and helped combat the established narrative.
Looking back, we were ready to go to battle with this campaign because we had such confidence in the cause, in our film, and in our partners. Our grassroots campaign became a juggernaut against goliaths with millions of dollars at their disposal. We fought a good fight, and I like to think we won.