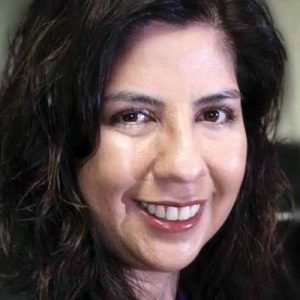 Dr. Ana-Christina Ramón
Director of Research and Civic Engagement for the Division of Social Sciences at UCLA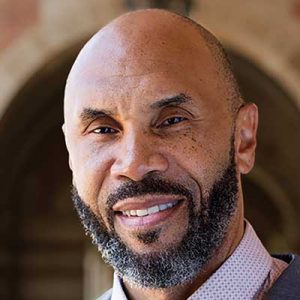 Dr. Darnell Hunt
Dean of Social Sciences at UCLA and Professor of Sociology and African American Studies
Diversity sells. That much is abundantly clear from the data we have seen over the course of our careers as researchers.
During our tenure at UCLA's Ralph J. Bunche Center for African American Studies we established the Hollywood Diversity Report, which is now in its sixth edition and released annually by the Division of Social Sciences. This publication analyzes the top theatrical film releases and thousands of television shows in order to make the business case for employing and casting women and people of color.
Thanks to the recent success stories of films like Black Panther and TV shows like Insecure, Empire, and Atlanta, the industry is slowly waking up to how much money it's leaving on the table. Five years ago, many network executives saw diversity as a luxury, whereas now most say that it is a business imperative.
Black stereotypes
Hollywood's problem with inauthenticity may stem from its use of stereotypes to portray certain groups. According to a 2018 YouGov survey:
Black Panther has made over $1.3 billion worldwide. The first season of Atlanta averaged 5.2 million total viewers across all platforms, with 1.8 million people tuning in for the season two premiere. The show's first season was nominated for six Emmy® Awards and won two, making Donald Glover the first black director to win an Emmy® for directing a comedy series.
Results like these — and the success around Black Panther in particular — come as no surprise when you look at the data. A recent study by the MPAA showed that 45% of movie theater tickets are bought by people of color, even though this demographic accounts for about 39% of the US population. This happens despite the fact that the majority of films released blatantly fail to represent this audience, both on screen and behind the scenes. People of color are clearly helping to keep the industry afloat. If Hollywood wants to sustain itself and maintain its profitability, it has to be aware of and appeal to this audience.
A lot of our work has involved shattering old myths and 'industry truths.'
Movie audience demographics
In 2017, the Hispanic/Latino category reported the highest annual attendance per capita, going to the movies an average of 4.5 times in the year. Caucasian/ White reported the lowest, at 3.2.
A lot of our work has involved shattering old myths and "industry truths" ingrained since the early days of Hollywood, such as the idea that to be successful, films need a Brad Pitt-type A-lister as the lead, rather than a person of color. While 50 years ago it might have made business sense to cater primarily to a largely white population, that logic no longer holds. Demographics have shifted so much since then.
UCLA Hollywood Diversity Report 2018: Five Years of Progress and Missed Opportunities
The Hollywood Diversity Report considers the top 200 theatrical film releases in 2016 and 1,251 broadcast, cable, and digital platform television shows from the 2015–2016 season in order to document the degree to which women and people of color are present in front of and behind the camera. It discusses any patterns between these findings and box office receipts and audience ratings.
Despite the clear business case for diversity, we've only seen incremental progress since we started our research. A degree of positive change is evident in the fact that there are now more people of color working in front of the camera and in television. This is partly because the number of original scripted shows has exploded with so many different platforms creating original content. While previously there were only so many jobs available, the increased demand for content has forced executives to consider new talent.
The industry is losing out on profit opportunities by failing to produce content that aligns with what people want.
Rise in quantity of TV content
The same white male creatives can't make everything. In this respect, these new platforms have opened up opportunities for diverse and unique voices. The title of our most recent report sums up where we are now: Five Years of Progress and Missed Opportunities. Despite the minor improvements, the industry is losing out on profit opportunities by failing to produce content that aligns with what people want. Audiences are becoming more diverse every year. In the US, people of color bought the majority of the tickets for half of the top 10 highest- grossing films in 2016.
Demographics
Of course, the business argument isn't the only reason why Hollywood should diversify. There's a considerable amount of research showing the impact images have on people's identities and sense of self. If you don't have positive role models on screen, it will restrict the way you see yourself and your place in society. Many underrepresented groups rarely see themselves depicted, and when they do they often see one-dimensional characters. For example, Latinos are often represented as criminals or as service-oriented workers, while Asian Americans commonly get cast in stereotypical roles like the "computer nerd."
"Symbolic annihilation," coined by professor George Gerbner, describes how minorities are written out of existence by TV shows and movies that don't represent them at all. This impacts how people see themselves and their place in society, leading them to feel as if they have been erased. It can also distort how these minorities are widely perceived: Native Americans have been so grossly underrepresented since the days of one-dimensional characters in old Western movies that in a recent study — a 2018 report by the Reclaiming Native Truth project — 40% of respondents believed that they no longer existed.
Statistics from the UCLA Hollywood Diversity Report 2018
If people experience an underrepresented group in film and TV but the group's characters are all stereotypes, then they are likely to believe that it is a true reflection of that group. If you live in a small, segregated town and never interact with Latinos, then you might believe that the stereotypes repeated in images are true. While we believe the moral argument for diversity is the most important, it's not the one that's moving the industry. We made the strategic choice to focus on how diversity benefits the bottom line because all of our discussions with industry stakeholders told us that this would be the most compelling and persuasive argument.
But the industry is not going to change in a foundational way until the executive suites more closely resemble broader society. Real progress requires institutional commitments to doing business differently so that change trickles down the entire culture of a given organization. In the past, networks and studios have tried to appease critics without really changing the way they do business. Gestures toward diversity just won't cut it. We need diverse creatives who have the sensitivity and perspective to produce the type of content that audiences are increasingly demanding. Until that happens, we'll carry on making only small changes. The bottom line is that it starts at the top.
What gives us the most hope is that there are rapidly changing demographics that the industry must cater to in order to maintain profitability now. It will also help if movies that grow out of exclusionary business practices continue to struggle, and ones like Black Panther continue to set new box office records. Audiences are more diverse than ever before, so the industry's profits and its very existence rests on whether it can meet their needs. Social imperatives aside, diversity is key for business survival.
Representation matters. It's a powerful and important thing for people to know they are seen and to see themselves reflected in our films and the stories we tell.
Alan Horn, Chairman of Walt Disney Studios
Setoodeh, Ramin. "Chadwick Boseman and Ryan Coogler on How 'Black Panther' Makes History." Variety, 2019, variety.com/2018/film/features/black-panther- chadwick-boseman-ryan-coogler-interview-1202686402/.