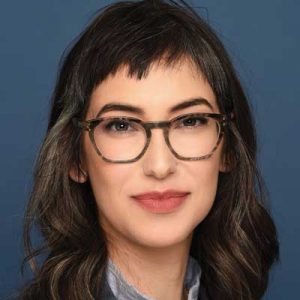 Liba Wenig Rubenstein
Senior Vice President of Social Impact at 21st Century Fox
At 21st Century Fox (21CF), social impact grew out of some pretty forward-thinking sustainability promises that we made back in 2007.
Deciding to become carbon neutral was a revolutionary moment for us. It allowed what was then a decentralized collection of businesses to begin to organize around shared values. Eventually, the company's focus on sustainability evolved into a more comprehensive social impact practice, which now includes, but aspires to transcend, a traditional corporate social responsibility (CSR) mode. We understand that our focus in this area can be more than a core competency — it can be a competitive advantage. As a result, we've developed our social impact work in a much more holistic fashion across the entire organization and now — whether you work for Star in Mumbai or National Geographic in Washington, D.C. — all 21st Century Fox companies know they are part of a bigger picture.
We understand that our focus in this area can be more than a core competency — it can be a competitive advantage.
#ScullyEffect
In partnership with 21st Century Fox, the Geena Davis Institute on Gender in Media conducted a survey of approximately 2,000 viewers of The X-Files to determine the character Dana Scully's effect upon the interest of women in STEM careers. According to the Institute's findings, the survey revealed "significant evidence of 'The Scully Effect' when it comes to attitudes toward STEM, working in a STEM field, and viewing Scully as a role model."
I've been working in this space for a dozen years, long enough to have both helped drive and respond to the staggering growth of consumer and workforce demand for companies to demonstrate values and purpose. Having some kind of cause is swiftly becoming the lowest common denominator for all brands; the real value lies in standing out through the substance and impact of your work.
As well as handling more traditional elements of CSR and sustainability, my team acts as an internal cause marketing and impact campaign consultancy. That means we partner with companies across 21CF when they produce films, TV shows, and other programming that contains pro-social messaging. In some cases, the program may not have social impact at its core — but contains a character arc, storyline, or even just a passionate lead actor or producer who wants to leverage the platform of the program for good. Last year, for example, when the end of the 11th season of The X-Files aired during Women's History Month, we decided to commission a report from the Geena Davis Institute to validate "The Scully Effect" — the impact of Gillian Anderson's character upon a whole generation of young women, inspiring them to begin careers in science, technology, engineering and mathematics (STEM). Indeed, it holds up: of the 2,000 viewers surveyed, nearly two-thirds (63%) of respondent women who work in STEM fields said Dana Scully served as their role model, and women who regularly watched The X-Files were 50% more likely to work in STEM than less frequent/non-watchers.
Having some kind of cause is swiftly becoming the lowest common denominator for all brands.
Girls Build LA
FOX and the LA Promise Fund partnered to provide a screening of Hidden Figures to 10,000 middle and high school girls from all over Los Angeles County. The female students were invited to the screening as part of the LA Promise Fund's Girls Build LA initiative.
Free Screenings
21st Century Fox partnered with AMC Theatres during Black History Month in 2017 to offer free screenings of Hidden Figures in 14 cities.
Continuing their partnership into Women's History Month, 21st Century Fox and AMC Theatres invited local organizations and nonprofits to apply for free screenings of Hidden Figures, resulting in approximately 3,500 additional people gaining access to the film.
Hidden Figures box office
"Hidden Figures." Box Office Mojo, IMDb.com, Inc.
Most often, we work with films and shows that have social impact very clearly at their core — like the recent films Battle of the Sexes and Love, Simon or National Geographic's show, One Strange Rock. Where my team brings value in cases like these is in amplifying the pro-social message, increasing access to the story, manifesting the message in contemporary real-world impacts, and channeling the inspiration that audiences will inevitably feel when they see the film into some concrete action.
A prime example of this is our ongoing work supporting Hidden Figures, 2016's cinematic retelling of the true story of female African American mathematicians in the Space Race. With this film we knew that the pro-social message was so ingrained in the story that the two couldn't really be separated, and as the film became such a phenomenon we allowed ourselves to pursue multiple opportunities to tie it to impact.
"The Search for Hidden Figures"
21st Century Fox partnered with PepsiCo and the New York Academy of Sciences to create "The Search for Hidden Figures" scholarship program. The scholarship contest hoped to discover emerging female visionaries in STEM. The contest received about 8,000 applications, and awarded over $200,000 in scholarships to two grand-prize winners. These two winners participated in a training program at the Kennedy Space Center.
Our first campaign was a partnership with PepsiCo and the New York Academy of Sciences called "The Search for Hidden Figures." This scholarship program awarded $200,000 in grants to young women working in STEM areas and attracted nearly 8,000 submissions nationwide. Then we facilitated a screening at the White House, where Michelle Obama invited students to a preview event and panel discussion. We also hosted nearly 10,000 young women from schools across Los Angeles at an event organized by the LA Promise Fund as part of its Girls Build LA initiative. Both events helped raise excitement for girls to get involved with STEM. These kinds of ancillary campaigns amplify the film's impact as well as word of mouth to drive viewership.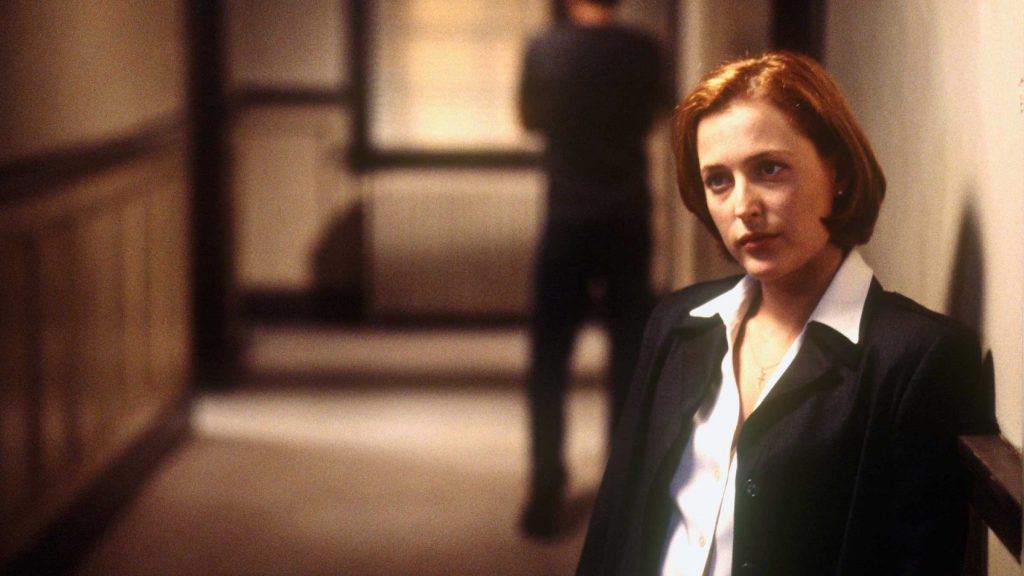 Some of the best work we did with Hidden Figures was unplanned. We were thrilled to discover communities around the country were launching crowdfunding campaigns to take their communities and organizations to see the film in local theaters, so we stepped in and worked out a deal with AMC Theatres to set up free screenings across 14 cities for Black History Month. We then opened up a process by which schools, community groups, and nonprofits not served by those 14 events could apply for their own screenings, through which we received over 7,000 applications and ultimately distributed 3,500 tickets to folks who might not have been able to see the film otherwise. When a film's core message is in itself impactful, sometimes the best thing we can do is just expose that film to as many relevant audiences as possible. When done well, this serves to keep the film in the public awareness at the same time.
By combining a tight social impact campaign with the right partners and an opportunistic streak, we were able to reach our target audience and beyond.
Hidden Figures awards
"Hidden Figures (2016): Awards." IMDb, 2019.
Another unexpected opportunity around Hidden Figures came via the US State Department. First, they reached out to us in response to an unprecedented demand from US embassies and consulates abroad, for which we ultimately arranged over 150 screenings of the film.
Building on the success of those events, the State Department created "#HiddenNoMore" — the first exchange program inspired by a narrative feature — to bring 50 women working in STEM fields from 50 countries to visit the US for three weeks. As part of the International Visitor Leadership Program, the participants traveled to cultural and educational institutions, discussing and exploring topics on female leadership, the power of storytelling, and the roles played by science and technology in the entertainment industries. The program has been adopted as a flagship initiative by the State Department, and is part of the very long tail of inspiration we know this film will continue to have for years to come. We look forward to the day when we will have enough data to measure its impact as conclusively as we were able to do for "The Scully Effect."
By combining a tight social impact campaign with the right partners and an opportunistic streak, we were able to magnify the impact of these projects and reach our target audience and beyond. The work we did also enabled the content to have a longer lifespan, thereby magnifying impact, and, potentially, profit. The opportunity to leverage inspired storytelling into concrete positive outcomes like this is one of the reasons we love what we do.